Legal Roundup: McDonald's Faces Allegations of Cleaning Chemicals Swapped for Coffee, JBS Settles in Pork Price-fixing Case and More
Customer claims to have been served cleaning chemicals instead of coffee at an Alabama McDonald's.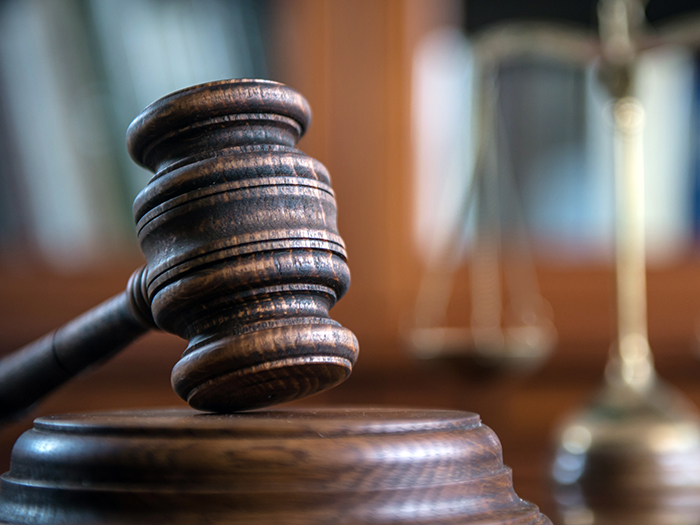 McDonald's Coffee Swapped for Cleaning Products?
The case: Sherry Head ordered a caramel macchiato at a McDonald's drive-thru in Dothan, Alabama. She claims she was instead served cleaning chemicals.
Head is suing McDonald's for $13 million in an Alabama circuit court, according to AL.com. Head seeks "$3 million in compensatory damages and $10 million in punitive damages."
Scorecard: The case has recently been filed and has not reached a resolution.
Takeaway: According to attorneys, the plaintiff "is suffering from injuries to her mouth, throat, esophagus, stomach, digestive tract, and other internal organs, as well as 'anxiety, fear and mental anguish,'" AL.com reported.
Attorneys also say that Head "has been diagnosed with scarring and narrowing in her throat, difficulty swallowing, chronic gastritis, acid reflux and abdominal pain. She may need surgery to preserve her ability to swallow."
The owner/operator of the Dothan McDonald's says the company has conducted "a thorough investigation to understand the facts."
$20M Settlement in Pork Price-fixing Case
The case: Plaintiffs in a pork antitrust class action filed in Minnesota district court claimed that JBS Foods and "co-conspirators conspired and combined to fix, raise, maintain, and stabilize the price of Pork products, as of January 1, 2009, with the intent and expected result of increasing prices of Pork products in the United States," according to the class action's website OverchargedForPork.com.
The suit targeted practices from 2009 to 2021. JBS is based in Brazil with U.S. offices in Colorado.
Scorecard: JBS will pay $20 million to settle the suit, according to the Associated Press.
Takeaway: The federal judge who approved the settlement "also ruled that nearly $7 million of the settlement will go to the plaintiffs' lawyers for their work in the case," the AP reported. "The pork lawsuit is one of several price-fixing lawsuits making their way through the courts. Meat producers have also been accused of inflating beef and chicken prices, and several multimillion-dollar settlements have been announced in those cases."
Amazon Accused of Price Fixing in California Antitrust Claim
The case: After an investigation that began in 2020, California state attorney general Rob Bonta has filed suit against Amazon in San Francisco federal court claiming that "the online retail giant's contracts with third-party sellers and wholesalers inflate prices, stifle competition and violate the state's antitrust and unfair competition laws," according to The Wall Street Journal.
Bonta wishes to stop policies that "prevent merchants from offering lower prices through competitors' websites" such as Target and Walmart.
Scorecard: The case has recently been filed and has not reached a resolution.
Takeaway: This is Amazon's greatest legal challenge to date, according to the WSJ. "Because California is the nation's most populous state and biggest economy, its business regulations have long swayed how companies operate across the country."
In addition to $2,500 for each code violation, the suit asks the court to prevent Amazon from continuing those practices and appoint a compliance monitor.
Pfizer Hit with Racial Discrimination Suit
The case: Do No Harm, a group of medical professionals, filed suit against Pfizer in the Southern District Court of New York, claiming that the pharmaceutical's Breakthrough Fellowship Program violates Title VI of the 1964 Civil Rights Act and New York law, according to The Wall Street Journal.
The internship, designed to provide opportunities for "Black/African American, Latino/Hispanic and Native Americans," allegedly discriminates against whites and Asians.
"Do No Harm says the law applies to Pfizer since it participates in Medicaid, Medicare, and programs funded by the National Institutes of Health. New York state and city also prohibit businesses from racially discriminating in job-training programs and internships such as Pfizer's," according to the WSJ.
Scorecard: The case has recently been filed and has not reached a resolution.
Takeaway: The WSJ noted that in October 2022, SCOTUS is set to hear a case alleging racial preferences in college admissions at Harvard, and the Pfizer suit "underscores why the Justices need to make clear that racial preferences are invidious no matter the motive."
According to Reuters, the Do No Harm lawsuit "seeks injunctions barring Pfizer from making race a factor in obtaining fellowships, and preventing it from filling the 2023 class under current eligibility rules. It also seeks $1 in nominal damages." &
Jared Shelly is a journalist based in Philadelphia. He can be reached at
[email protected]
.