Legal Roundup: Maui Accuses Utility of Negligence in Lahaina Fires, Knicks and Raptors Battle in Court Over Stolen Secrets
After fatal wildfires were extinguished in Maui, the county sued Hawaiian Electric Company for negligence.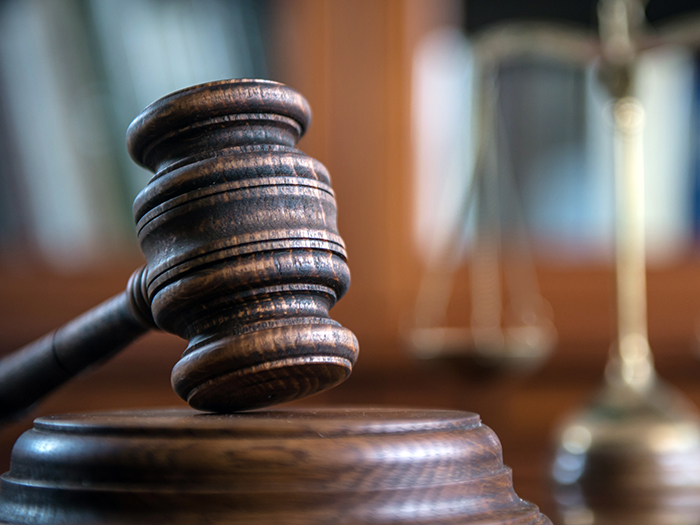 Maui Accuses Utility of Negligence in Lahaina Fires
The case: Just days after fatal wildfires were extinguished, Maui County sued Hawaiian Electric Company for negligence in failing to cut off power during the destructive Lahaina fires despite extreme winds and dry conditions.
"Witness accounts and video indicated that sparks from power lines ignited fires as utility poles snapped in the winds, which were driven by a passing hurricane," according to the Associated Press.
In the complaint filed in the Second Circuit Court in Wailuku, Maui seeks a jury trial that could potentially yield a payoff of hundreds of millions in damages. Hawaiian Electric released a statement saying it is "very disappointed that Maui County chose this litigious path while the investigation is still unfolding," according to the AP.
Scorecard: The case has recently been filed and has not yet reached a resolution.
Takeaway: For risk managers and the broader business community, this case emphasizes the importance of robust risk mitigation strategies, especially in industries directly impacting public safety. Proper maintenance and emergency protocols are essential, and failure to implement them can lead to significant liabilities, especially in changing environmental and climatic conditions.
Knicks vs. Raptors: Court Battle Over Stolen Secrets
The case: The New York Knicks and Toronto Raptors aren't just competing on the hardwood. The Knicks filed suit in Manhattan federal court, accusing "the Raptors' new coaching staff of hiring a 'mole' who gave the team their scouting reports and other confidential material," according to Reuters.
Ikechukwu Azotam, who was employed by the Knicks from 2020 to 2023, allegedly shared scouting evaluations, play frequency analyses, and research findings. Azotam was initially hired in 2020 as a video coordinator for the Knicks and was recruited by the Raptors in June 2023, according to Reuters.
The Knicks allege that "Azotam began sending confidential information to the Raptors around the same time, including details about the Knicks' organizational structure, reports on opponents' plays and tendencies, and game films edited by its scouting team."
The Knicks seek unspecified damages.
Scorecard: The case has recently been filed and has not yet reached a resolution.
Takeaway: This case underscores the critical importance of safeguarding proprietary information and ensuring employment agreements encompass clauses that protect intellectual property.
This lawsuit also highlights the potential risks associated with personnel transfers between competing organizations, particularly in a close knit business like professional basketball.
Teva Settles U.S. Price-Fixing Case for $225 Million
The case: The U.S. Department of Justice's Antitrust Division undertook a multi-year investigation to uncover price-fixing, bid-rigging and market-allocation schemes including the cholesterol lowering drug Pravastatin.
The DOJ estimated in a 2020 grand jury superseding  indictment that consumers were overcharged at least $350 million for generic drugs. Teva and Glenmark were among seven pharmaceutical companies targeted in the inquiry.
Scorecard: In a landmark settlement, Teva USA has agreed to pay a $225 million penalty and contribute $50 million worth of medications, while Glenmark USA will pay $30 million.
In addition to the payouts, "the agreement also requires Teva to divest its business making and selling the drug, Pravastatin, a generic version of the brand-name medicine Pravachol," according to the Associated Press.
In total, the seven companies have "agreed to pay $681 million in fines in addition to other penalties," according to the AP.
Takeaway: This case reinforces the importance of compliance, internal oversight, and transparency, especially in an industry where pricing practices can have broad societal impacts.
The severe financial implications of this case underscore the need for businesses to regularly audit and monitor their internal operations and to ensure that all agreements are compliant with competition laws.
Judge Strikes Down Copyright Claim in AI Artwork Dispute
The case: Inventor Stephen Thaler's computer autonomously produced a piece of visual art. Thaler sought copyright registration for the artwork and asked for the copyright to be transferred to him as the machine's owner.
After the Copyright Office repeatedly rejected the application because it held that the work didn't exhibit human authorship, Thaler sued Shira Perlmutter, the Register of Copyrights, in Washington, D.C. district court.
Scorecard: Federal Judge Beryl A. Howell rejected the claim and dismissed the case.
Takeaway: Work generated by artificial intelligence is a hot topic in the courts these days, and the New York Times reports that "there is an onslaught of upcoming cases challenging the legality of images and texts generated by artificial intelligence."
The decision against recognizing AI-generated creations for copyright is consistent with existing guidelines and past rulings, yet it raises profound questions about the future of art and intellectual property in the age of AI. This ruling may impact artists who utilize AI in their work, prompting them to re-evaluate the legal standing of their creations.
As AI becomes an increasingly prevalent tool in artistic creation, the boundary between AI-generated and creator-generated will likely blur — making it even harder to assess copyrights. &
Jared Shelly is a journalist based in Philadelphia. He can be reached at
[email protected]
.