Legal Roundup: Kroger to Pay $1.4 Billion in Opioid Settlements, Walgreens Aims to Resolve Theranos Class Action and More
Grocery chain Kroger will allocate up to $1.4 billion over 11 years to settle litigation concerning its role in the opioid epidemic.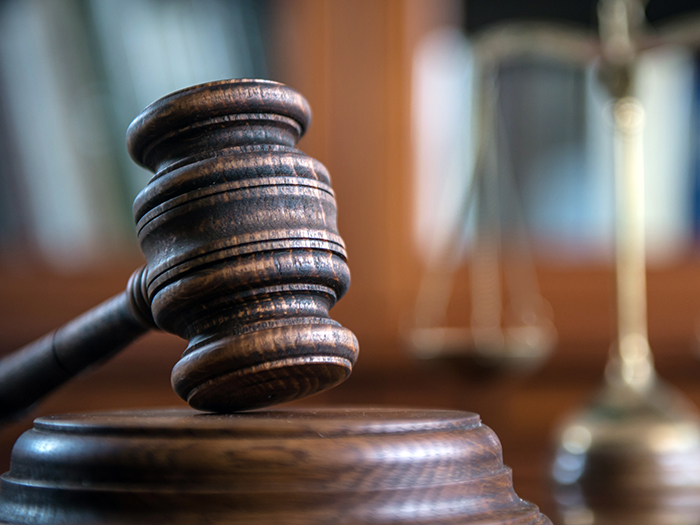 Major Grocery Chain to Pay $1.4 Billion to Settle Opioid Cases
The Case: Grocery chain Kroger has been embroiled in numerous litigations concerning its role in the opioid epidemic that has plagued the nation for over a decade. As one of the nation's most significant supermarket and drugstore chains, Kroger became a part of the extensive legal battles facing several large retailers accused of distributing and selling opioids.
Scorecard: In September, Kroger announced that it would allocate up to $1.4 billion over 11 years to settle most of the litigation, according to CBS News. The funds will support states, local governments, and various initiatives aimed at treating and managing the opioid epidemic's fallout. Kroger did not admit to any wrongdoing or liability.
Takeaway: The Kroger settlement, along with others from leading retailers like Walgreens and Walmart, underlines the significant role that major corporations have played, whether directly or indirectly, in the opioid epidemic. For risk managers, these settlements underscore the imperative of corporate responsibility and weighing potential legal consequences of not maintaining thorough oversight of their products and services — which were particularly tricky in this case given that doctors made the prescriptions.
Walgreens Proposes $44 Million Settlement for Theranos Fallout
The Case: In 2016, seven lead plaintiffs sued Walgreens over faulty Theranos blood tests from its pharmacies. The accusations suggested that Walgreens' board members had reason to suspect the blood testing technology's ineffectiveness.
Theranos made headlines for gaining $700 million in venture capital funding and a valuation of approximately $9 billion despite using its own machines for just a fraction of the tests and its founder and CEO Elizabeth Holmes ultimately being sent to prison for defrauding investors.
The suit "accused Walgreens of willingly falling under the spell of the blonde businesswoman, and being 'willfully blind' to fraud at her company upon entering the partnership," according to the Daily Mail.
Scorecard: Walgreens proposed a $44 million settlement to resolve the class-action lawsuit. The settlement is pending court approval. If approved, the settlement would allow those who can prove they purchased the tests to claim a portion.
Takeaway: The case underscores the paramount importance of due diligence.
It's understandable that Walgreens trusted Theranos given its incredible hype and investors such as media mogul Rupert Murdoch and former Secretary of Education Betsy DeVos, who each contributed at least $100 million. But when entering partnerships, especially ones that could impact public health or trust, businesses must thoroughly vet and continually monitor the claims and technology of their partners.
Kaiser Permanente to Pay $49 Million for Dumping Body Parts, Medical Records
The Case: Beginning in 2015, undercover trash inspectors claimed to discover pharmaceutical drugs, syringes, vials and canisters filled with human bodily fluids, and even body parts from surgeries in bins managed by municipal waste haulers linked to Kaiser Permanente facilities. The trash bins also contained hazardous materials such as batteries and electronic devices sourced from 16 Kaiser medical centers across California, according to the Associated Press.
Additionally, these inspectors discovered over 10,000 paper records containing personal information of over 7,700 patients. The discoveries led to a multi-county investigation and litigation by prosecutors.
Scorecard: Kaiser Permanente agreed to a settlement of $49 million with California prosecutors to address the accusations of illegal disposal of medical records, hazardous materials, and medical waste. While Kaiser Permanente acknowledged some of the mishandlings in their statement, they refuted being aware of any body parts discovered during the investigation.
The Associated Press reported that the company said: "About six years ago we became aware of occasions when, contrary to our rigorous policies and procedures, some facilities' landfill-bound dumpsters included items that should have been disposed of differently. Upon learning of this issue, we immediately completed an extensive auditing effort of the waste stream at our facilities and established mandatory and ongoing training to address the findings."
Takeaway: The case underscores the critical significance of strict adherence to waste disposal and patient privacy protocols, especially for major health care providers. For risk managers, understanding and complying with regulations is not only essential for adherence but also for maintaining public trust and avoiding hefty legal penalties. The revelation of such oversights can profoundly impact a company's reputation, legal standing, and financial well-being.
E-Cigarette Makers Sued by School Districts Too, $4.4 Million Settlement Proposed
The Case: In August 2022, the Clark County School Board in Nevada authorized litigation against Juul Labs, a San Francisco-based e-cigarette manufacturer, and Altria, a tobacco company on the grounds that it had experienced increased expenses associated with detecting and reporting student use of vape pens on its campuses.
This wasn't the first such legal action in Nevada. Previously, the state received $14.4 million as part of a larger settlement spanning more than 30 states concerning the company's marketing tactics.
Scorecard: The Clark County School Board is currently reviewing a settlement offer from Altria valued at $4.4 million, according to the Las Vegas Review-Journal. The proposed settlement comes after a prior settlement in March with Juul Labs where the school district secured approximately $9.5 million after legal expenses.
Takeaway: The continuing legal battles around vaping appear to be coming from all sides — from municipalities to school districts. It indicates even more heightened scrutiny and potential liability associated with marketing and selling e-cigarette products than may have been previously thought. The significant settlements also indicate the high cost implications businesses may face if found responsible for negative impacts on public institutions like schools. &
Jared Shelly is a journalist based in Philadelphia. He can be reached at
[email protected]
.