Legal Roundup: Kentucky Man Wins $450K, Amtrak Claims Eminent Domain at D.C.'s Union Station and More
A Kentucky jury awarded $450K to a man who claimed his anxiety disorder prevented him from celebrating his birthday at work.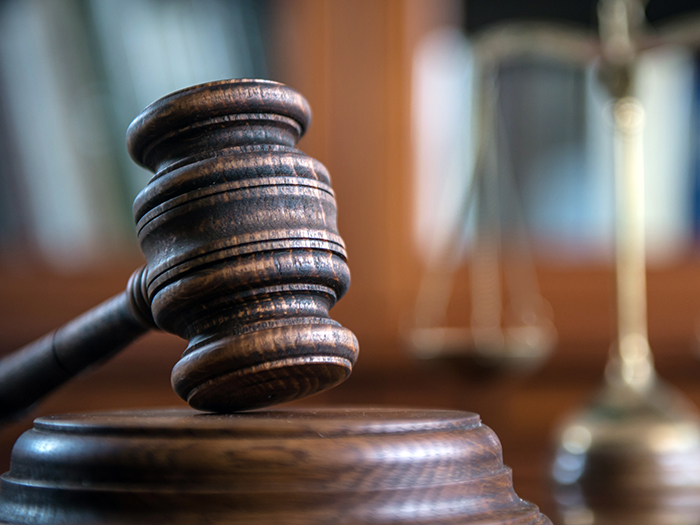 Man Wins $450K After Unwanted Office Surprise Party
The case: In 2019, Kentucky resident Kevin Berling filed suit against his employer, Gravity Diagnostics, alleging discrimination due to a disability.
He claimed that his anxiety disorder prevented him from celebrating his birthday at work. Nonetheless, his manager threw him a surprise party, sparking a series of panic attacks.
Shortly after the party, the company fired Berling according to the BBC, which reported that "the lawsuit notes that Mr. Berling was 'confronted and criticized' at a meeting the following day, where he was accused of 'stealing his co-workers joy' and 'being a little girl.' "
Scorecard: The jury in the Kenton County, Kentucky court awarded Berling $300,000 for emotional distress and $150,000 in lost wages for a total of $450,000.
Takeaway: While Berling won his case, Gravity can still appeal, according to Yahoo! News. The COO of Gravity claims that Berling violated a "workplace violence policy," according to the BBC.
Amtrak Claims Eminent Domain at D.C.'s Union Station
The case: In a move to take over Union Station in Washington, D.C., Amtrak has filed suit in the District Court for the District of Columbia against Union Station Investco (USI), a subsidiary of Ashkenazy Acquisition Corp., according to the Washington Post.
The railroad is claiming eminent domain, "a move that the passenger railroad said is necessary to realize long-planned expansion and modernization of the nation's second-busiest train hub," according to the Post.
Scorecard: The case was recently filed and has not reached a resolution.
Takeaway: USI has subleasing rights to the station until 2084. Amtrak "wants to take over about 425,000 square feet of the station, which includes the entire property, except the parking garage," reported the Post.
While the transportation hub was once configured as a mall with many restaurants and retail outlets, most are now shuttered.
"About $75 million in deferred maintenance is needed at Union Station, according to the court filing, which cites a recent building assessment by USI and the Federal Railroad Administration," according to the Post.
Professor Punts on Preferred Pronoun, University Pays $400K
The case: A philosophy professor at Ohio's Shawnee State University sued the school in district court after he was disciplined for refusing to address a transgender student according to her pronouns. The professor was disciplined in 2018 after refusing to address a transgender woman using she/her pronouns, per NPR.
Professor Nicholas Meriwether was disciplined and turned to the Alliance Defending Freedom (ADF), which filed a suit on his behalf. The case was dismissed by a federal judge, and Meriwether appealed, according to NPR's report.
Scorecard: The U.S. Court of Appeals for the 6th Circuit has ruled in favor of Meriwether, saying "that university officials violated the professor's free speech rights when they disciplined him," according to NPR.
Takeaway: "ADF announced it had reached a settlement with Shawnee State, as the university agreed to pay $400,000 in damages and Meriwether's legal fees," reported NPR.
A statement from the school notes that "after four years of litigation, Shawnee State University made an economic decision to settle the Meriwether case. Though we have decided to settle, we adamantly deny that anyone at Shawnee State deprived Dr. Meriwether of his free speech rights or his rights to freely exercise his religion."
SEC Calls Out 'Ponzi Scheme,' Demands $360M Repayment to Investors
The case: A married couple from Philadelphia, Joseph LaForte and Lisa McElhone, founded and operated Par Funding.
The SEC filed a civil suit in Florida court in 2020 alleging "that Par Funding and several financial salesmen misled investors about the true nature of Par Funding, hiding from them its reckless lending and heavy rate of loan defaults and that LaForte used aliases and had a criminal record," reported The Philadelphia Inquirer.
The U.S. Securities and Exchange Commission "asked U.S. District Judge Rodolfo Ruiz III to find that Par Funding operated as a Ponzi racket, in which money from new investors was used to pay earlier ones." In all, 1,200 investors handed over $550 million to Par.
Scorecard: The SEC has asked a federal judge to order the couple to pay "$337 million in income, interest, and fines," reported the Inquirer.
Along with LaForte and his wife, the SEC has asked the judge to order Par's chief financial officer, Joseph Cole Barletta, to pay nearly $19 million and financial pitchman Michael Furman to pay $3.8 million, per the Inquirer.
Takeaway: This is the first time that regulators "have flatly labeled a 'Ponzi scheme,'" according to the Inquirer, noting that "the couple pocketed scores of millions of dollars, buying luxury homes on the Main Line [a Philadelphia suburb], in Florida, and in the Poconos, a private jet, and high-end cars, expensive artwork, and dozens of pricey Philadelphia properties."
The SEC filed its case in Fort Lauderdale where Par Funding had set up an office. Meanwhile, the FBI and federal prosecutors are said to be pursuing a criminal case against Par, according to the Inquirer. &
Jared Shelly is a journalist based in Philadelphia. He can be reached at
[email protected]