Legal Roundup: Injured Football Fans File Suit, Meta's Anti Trust Investigation and More
The latest court rulings, lawsuits and decisions that could impact risk management and insurance.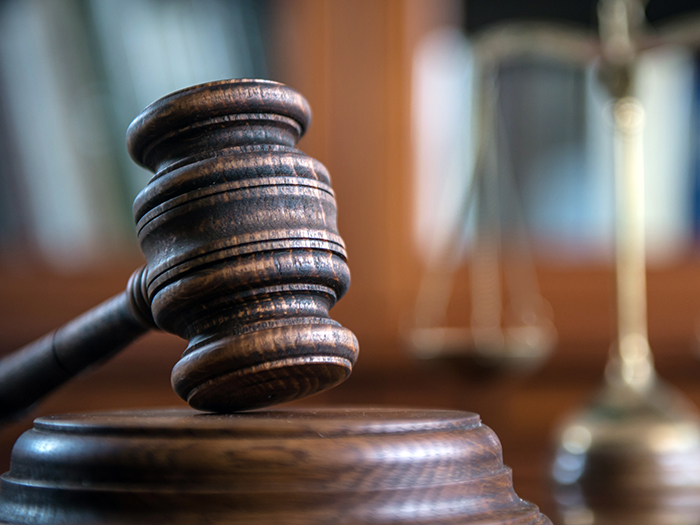 Injured Fans Sue Washington Commanders
The Case: After the Philadelphia Eagles beat the Washington football team (now the Commanders) in January 2022, a group of fans leaned over a railing at FedEx Field to high-five Eagles QB Jalen Hurts.
The railing collapsed and spectators fell.
Four people who were injured during the incident have filed suit against the Commanders in the U.S. District Court of Maryland, "seeking at least $300,000 in damages for 'physical and emotional suffering,' "according to NBC Sports.
Scorecard: The case has recently been filed and has not reached a resolution.
Takeaway: It was not a long fall but plaintiffs claim that it was enough to do damage. They claim injuries including "cervical strains, muscle strains, bone contusions, cuts, headaches and 'other potential long-term effects, both physical and emotional,' " according to NBC Sports.
Just a few days after the incident, Hurts wrote a letter to the NFL and the Washington team prompting "the league and the organization to take action to prevent any similar situations in the future."
Tesla Sued for Autopilot & Self-Driving Claims
The Case: Briggs Matsko is leading a proposed class action against Tesla, claiming false advertising.
Matsko bought Tesla's Enhanced Autopilot package for $5,000 in 2018. He claims that "Tesla has yet to produce anything even remotely approaching a fully self-driving car," according to Reuters.
The suit, filed in San Francisco federal court, seeks unspecified damages for those who bought or leased a Tesla since 2016.
Scorecard: The case has recently been filed and has not reached a resolution.
Takeaway: Tesla currently faces multiple allegations.
The California Department of Motor Vehicles has accused Tesla "of overstating how well its advanced driver assistance systems (ADAS) worked," reported Reuters.
"Remedies there could include suspending Tesla's license in California, and requiring restitution to drivers."
Yet another class action has been filed in California federal court "over a phantom braking problem," according to The Verge. That suit accuses Tesla of "fraudulently hiding the safety risks associated with the company's Autopilot driver assist system."
The filing claims that "many Tesla owners have reported significant, unexpected slow-downs and stops due to the false engagement of their Class Vehicle's braking systems, even though no objects were nearby."
Prior to this claim, the National Highway Traffic Safety Administration sent a "request for information" letter to Tesla about phantom braking incidents after receiving nearly 800 consumer complaints.
Google Hit with 25 Billion Euro Digital Ad Abuse Claim
The Case: Two anticompetitive lawsuits "financed by litigation funding firms in the UK and the Netherlands" accuse Google of "anticompetitive conduct in the digital advertising market," according to the Guardian.
The plaintiffs claim that Google has abused its power in the ad tech market.
Total requested compensation of 25 billion euros "aims to recover advertising revenue lost due to Google's allegedly anticompetitive behavior over a period of years," reported the Guardian.
Scorecard: The case has recently been filed and has not reached a resolution.
Takeaway: While the UK claim is "opt-out," the EU claim is "opt-in" and could result in thousands of plaintiffs, according to the attorneys for the UK portion.
Meanwhile, Alphabet just lost most of its appeal to overturn another massive antitrust fine from the EU, "a boost to the European Union's campaign to rein in alleged anticompetitive conduct by big tech companies," according to the Wall Street Journal.
The General Court of the EU "largely upheld a 2018 decision by the EU competition regulator that fined Google $4.33 billion for allegedly abusing the market dominance of its Android operating system for mobile phones to promote and entrench its Google search engine and Chrome browser on mobile devices," according to the WSJ. Alphabet may still appeal that decision to the EU's Court of Justice.
Meta Defends Itself Against FTC Antitrust Investigation
The Case: The Federal Trade Commission filed an antitrust suit against Meta (formerly Facebook) after it acquired WhatsApp and Instagram.
According to Ars Technica, "the FTC said Meta began buying or burying competitors in efforts that allegedly blocked rivals from offering better-quality products to consumers."
The FTC wanted the "court to help them break up Meta and undo the damage the FTC did not foresee when it approved Meta's acquisitions initially," reported Ars Technica.
Scorecard: The case is in progress and has not reached a resolution.
Takeaway: In an effort to defend its actions, Meta has subpoenaed 132 competitors, "claiming it needs to gather confidential trade secrets from its biggest competitors — not to leverage such knowledge and increase its market share, but to demonstrate in court that other companies can compete with Meta," according to Ars Technica.
"Among rivals already subpoenaed are Twitter, TikTok owner ByteDance, Reddit, Pinterest, LinkedIn, and Snap."
The FTC has also subpoenaed over 100 competitors.
Snap, which was the only competitor named in the FTC suit, has already pushed back. "Snap lawyers said that what Meta wanted was effectively access to Snap's 'competitive playbook,' " reported Ars Technica.
Both sides have until January 5, 2024 to conclude discovery. &
Jared Shelly is a journalist based in Philadelphia. He can be reached at
[email protected]
.