Legal Roundup: Gruden's Lawsuit Against NFL Moves Forward, Robinhood Agrees to Settle Class Action and More
A Nevada district court judge has denied the NFL's motions to dismiss the civil suit filed by former Raiders head coach, Jon Gruden over leaked emails.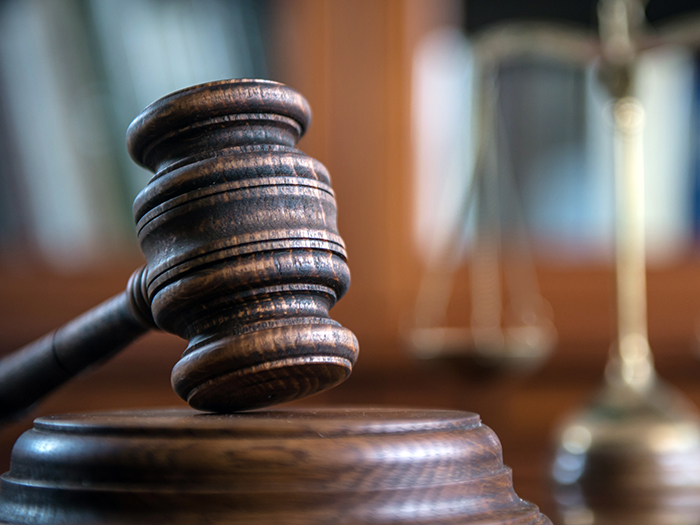 Gruden's Lawsuit Against NFL Moves Forward
The case: After The New York Times and the Wall Street Journal published emails written by then-Las Vegas Raiders head coach Jon Gruden, which led to him to resign, Gruden brought a civil suit against the NFL.
He claimed that "the league and Commissioner Roger Goodell intentionally leaked the emails and sought to destroy his career and reputation through 'a malicious and orchestrated campaign,' " according to The New York Times.
The case went before Judge Nancy Allf in the Eighth Judicial District Court in Clark County, Nevada. The NFL shot back with two motions, according to The Times: "One to dismiss his lawsuit outright and the other to compel a closed-door arbitration."
Scorecard: Judge Allf has denied both motions.
Takeaway: Allf "concluded that the defendants' arguments did not meet the high bar in Nevada for the case to be dismissed outright," The Times reported.
"​​Judge Allf's ruling means that, for now, Gruden's claims will remain in open court, as both sides enter a potentially revealing discovery process that the NFL has sought to avoid in other labor disputes." The league plans to file an appeal.
Robinhood Agrees to Settle Class Action
The case: Robinhood Investments, which came to fame for limiting trading of so-called "meme stocks" including GameStop, was hit with a proposed class action lawsuit.
The complaint was filed in San Francisco federal court. Customers claimed that "the investment app's outages in March 2020 shut them out of trading on pandemic-related volatility," according to Reuters.
Scorecard: Robinhood has agreed to settle the lawsuit for an undisclosed amount.
Takeaway: Robinhood saw an increase in retail investors during the pandemic, "but has since faced legal challenges from users claiming the app did not live up to its promises," according to Reuters.
A previous proposed class action focusing on restrictions during the January 2021 meme stock spike was dismissed in January 2022. The judge in that case ruled that the restrictions were already covered in Robinhood's user agreement.
Judge Rejects Apple's Request to Dismiss Cydia Antitrust Suit
The case: The makers of Cydia, an independent app store, accused Apple "of maintaining an unlawful monopoly over software distribution on its operating system," according to Reuters.
Cydia's owner, SaurikIT, filed the antitrust lawsuit in the U.S. District Court in the Northern District of California. The initial complaint was dismissed for being outside of the statute of limitations, but the judge allowed SaurikIT to bring an amended complaint. It was filed in January 2022. Apple moved to dismiss the suit.
Scorecard: U.S. District Judge Yvonne Gonzalez Rogers "rejected Apple's contention that Cydia's allegations fell outside a four-year window allowed under federal antitrust law," Reuters reported.
Takeaway: Epic Games brought a similar lawsuit against Apple in 2020, when the popular Fortnite was removed from the app store. That case was ruled largely in favor of Apple and is now pending in the 9th U.S. Circuit Court of Appeals.
Twitter Investors Accuse Musk of Stock Manipulation
The case: Shareholders of Twitter stock, led by William Heresniak, filed suit against Elon Musk in the Northern District of California, accusing the tech billionaire of downwardly manipulating the stock price when he made a bid to take over the company.
Plaintiffs seek class-action status. "The investors said Musk saved himself $156 million by failing to disclose that he had purchased more than 5% of Twitter by March 14," Reuters reported. Twitter was also named in the suit for failing to investigate Musk's moves.
Scorecard: The case has just been filed and has not reached resolution.
Takeaway: Musk's Twitter takeover has been "a chaotic acquisition process that is still underway, and that has contributed to volatile price swings in the company's stock price," according to CNBC, which noted that "since Musk's acquisition bid, Twitter's share price has dropped more than 12%."
The U.S. Securities and Exchange Commission is also looking into Musk's Twitter stock purchase. "The SEC requires any investor who buys a stake exceeding 5% in a company to disclose their holdings within 10 days of crossing the threshold," according to Reuters.
Meanwhile, Musk has pledged an additional $6.25 billion in equity financing, pointing to his intention to complete the takeover. &
Jared Shelly is a journalist based in Philadelphia. He can be reached at
[email protected]
.