Legal Roundup: Google's 'Don't Be Evil' Motto Questioned, Lululemon Files Patent Infringement Against Peloton and More
New Jersey's Third Circuit Court of Appeals says AT&T employee can sue for wrongful termination even though she was not fired.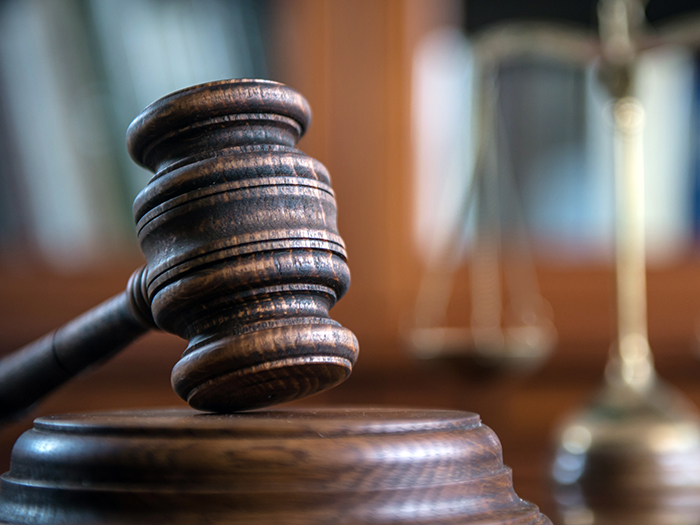 Google: "Don't Be Evil" Questioned in Court
The Case: Three former Google employees have taken Alphabet Inc. to court in Santa Clara County, presenting their case to the Superior Court of California.
The trio asserts that the well-known motto, "Don't Be Evil," was not upheld by the company, despite requirements that workers sign a binding contract with the phrase included in the code of conduct.
According to court documents, plaintiffs claim that Google's collaboration with the U.S. Customs and Border Patrol during the Trump administration violated the "Don't Be Evil" motto.
After circulating a petition to protest Customs and Border Patrol work, the employees were fired. The three, along with a fourth not named in the suit, "deny they accessed and leaked confidential documents as part of their activism," reports NPR.
Scorecard: The trial is underway and has not reached a resolution.
Takeaway: NPR laid out the challenge for plaintiffs plainly: "It may be an uphill battle to convince a jury of exactly what constitutes 'evil.'"
In 2018, reports circulated that Google had stopped using the motto. In 2020, the language was back, but it's uncertain when in returned.
"The suit comes amid a surge in labor activism at tech companies like Apple, Facebook, Netflix and Amazon," according to NPR. Plaintiffs are seeking monetary damages.
The National Labor Relations Board is also investigating  the circumstances of the employees' termination.
Lululemon Files Patent Infringement Case Against Peloton
The Case: Just five days after Peloton sued  Lululemon in New York, the athletic apparel company shot back with its own copyright infringement case filed in Los Angeles federal court.
The Canadian clothing maker seeks "triple damages for its rival's alleged 'willful' infringement of six design patents," Reuters reported. Lululemon claims Peloton created "copycat products" in its new clothing line launched September 2021.
Scorecard: The trial is underway and has not reached a resolution.
Takeaway: As Peloton's exercise bike and treadmill sales have slowed, it's begun seeking other revenue streams. New Peloton-branded women's bras and leggings are produced under a private label that was created after the end of a five-year co-branding relationship with Lululemon.
The dispute began in November 2021 when Lululemon sent a letter threatening legal action if Peloton did not halt sales of alleged knockoffs.
Peloton claims that the infringement suit lacks merit, and sued in order to "get a court declaration that it has not infringed Lululemon patents and trade dress, and that Lululemon's patent claims are invalid," according to Reuters.
AT&T Employee Can Sue for Wrongful Termination Even Though She Was Not Fired
The Case: A 30-year veteran of AT&T took a discrimination suit to the Third Circuit Court of Appeals in New Jersey after a lower court ruled in favor of the telecom giant.
Kathleen Fowler, who was epileptic and suffered through breast cancer, was placed on "surplus status" in January 2016 and told to find a new position within the organization. She was then fired from the new position in December 2016.
Her first attempt to sue for discrimination was defeated in the lower court, so Fowler appealed the case, according to Reuters.
Fowler, then 60, claimed her age played a role in the initial layoff attempt, and "accused AT&T of violating the Americans with Disabilities Act and Age Discrimination in Employment Act."
Scorecard: While the Third Circuit ruled against Fowler, it also ruled that she could still "sue for discrimination even if the layoff did not ultimately happen," Reuters reported.
Takeaway: Circuit Judge Thomas Ambro wrote in the opinion that "the company had shown non-discriminatory reasons for its actions," according to Reuters.
The court agreed with the lower court in the earlier ruling against Fowler, but "for different reasons."
"Contrary to its conclusion, we hold that the January surplus selection for Fowler was an adverse employment action that could support a discrimination claim, even though she eventually found another job within the company," Ambro opined. &
Jared Shelly is a journalist based in Philadelphia. He can be reached at
[email protected]