Legal Roundup: Google Hit with Antitrust Suit, DoorDash Settles Deceptive Tipping Lawsuit and More
The latest court filings and cases that will have an impact on the risk management and insurance industry.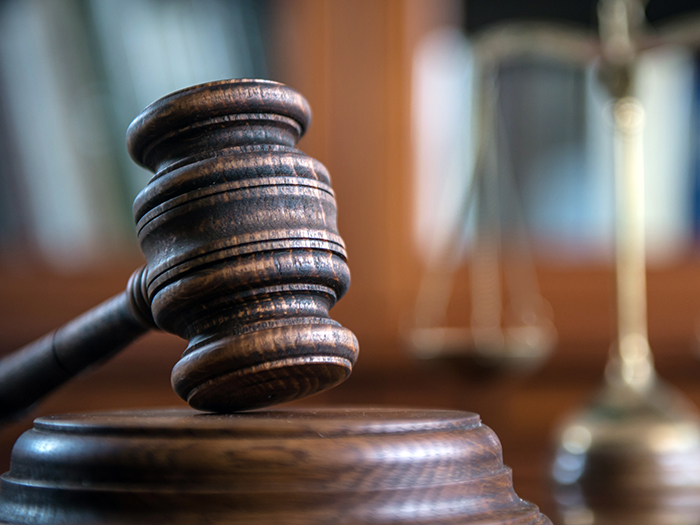 Google Hit with New Antitrust Suit
The Case: A group of 38 states and territories including Nebraska and Colorado have filed an antitrust lawsuit against Google. They claim the tech giant has a monopoly on internet search and used it to cultivate unfair advantages over competitors.
CNET reports: "The lawsuit alleges the tech giant harmed competitors with its presentation of search results, favoring its own services over those of rivals. The complaint also claims Google asserted its dominance to become the default search engine in not only web browsers and smartphones, but also newer technologies like smart speakers and connected cars, through the company's voice assistant feature."
Google claims that there are plenty of other ways to search online. Microsoft Bing and Yahoo are old stalwarts. Upstart DuckDuckGo promises great search results while keeping all data private.
Scorecard: The case has just recently been filed and has not come to resolution.
Takeaway: The government's quest to scrutinize Big Tech isn't stopping anytime soon — especially as technology becomes increasingly interwoven into American life.
The government has questioned tech CEOs on Capitol Hill and politicians on both sides of the aisle have taken tough stances against those companies.
Google isn't the only one accused of running a tech monopoly. Facebook is facing antitrust suits filed by the Federal Trade Commission and 48 attorneys general saying its various mergers stifle competition. There are also other antitrust cases against Google.
CNET reports that a "separate case was filed by another coalition of states led by Texas AG Ken Paxton. That complaint targets Google's massive online advertising operation, which financially powers the company's empire.
The suit accuses the tech giant of harming competitors by engaging in 'false, deceptive, or misleading acts' while operating its buy and sell auction system for digital ads."
DoorDash to Pay $2.5 Million to Settle Lawsuit Over Alleged Deceptive Tipping
The Case: Washington DC Attorney General Karl Racine sued popular food-delivery service DoorDash for allegedly deceptive tipping practices.
According to Business Insider, the suit alleged that "DoorDash reallocated millions of dollars in tips paid by customers to instead go toward drivers' base pay. Racine called the model 'deceptive' because it meant that those payments didn't always go directly to the drivers. Many customers were not aware of the model when it became public."
DoorDash denied the allegations.
Scorecard: DoorDash settled the case for $2.5 million in late November. It had already instituted a new tipping model in September 2019.
Takeaway: The settlement probably won't hurt DoorDash's meteoric rise in recent years. It filed a splashy IPO recently and earned 50 percent of all U.S. consumers' meal delivery sales in November. Uber Eats, its closest competitor, had only 23 percent.
Volkswagen Loses "Dieselgate" Case in European Union High Court
The Case: A group of people who purchased Volkswagen's so-called "clean diesel" automobiles sued the company for falsely claiming that the cars were producing much lower emissions than other vehicles. The cars were deemed safe in laboratory tests but emitted unrestricted NOx emissions on the road due to a "defeat" device.
Scorecard: The European Union's Court of Justice ruled that the defeat devices were indeed illegal, opening the door for new cases to move forward. Autocar reports: "Following up on an initial ruling handed down in April 2020, Europe's highest court said diesel emission defeat devices cannot be justified by the argument that they 'contribute to preventing the ageing or clogging-up of the engine.' "
Takeaway: The decision could cost Volkswagen billions more in fines. The company said it has already paid than $34 billion to right the wrongs of the scandal. The EU case also has implications for other automakers.
"It's not just a blow to Volkswagen and Audi (the originating source of the emissions-cheating software), but to Mercedes-Benz, Opel and Peugeot as well," Forbes reports.
"In particular, Mercedes-Benz's parent company, Daimler, has set aside billions of euros in expectation of just such a ruling based around legal criticism of its own alleged 'defeat' device which switches its emissions-cleaning systems off when the ambient temperature is too cold or too hot." &
Jared Shelly is a journalist based in Philadelphia. He can be reached at
[email protected]