Legal Roundup: Pilot Suit Over NetJets, a Corpse in a Drink Cooler and More
The latest court cases and filings with an impact on the risk management and insurance field.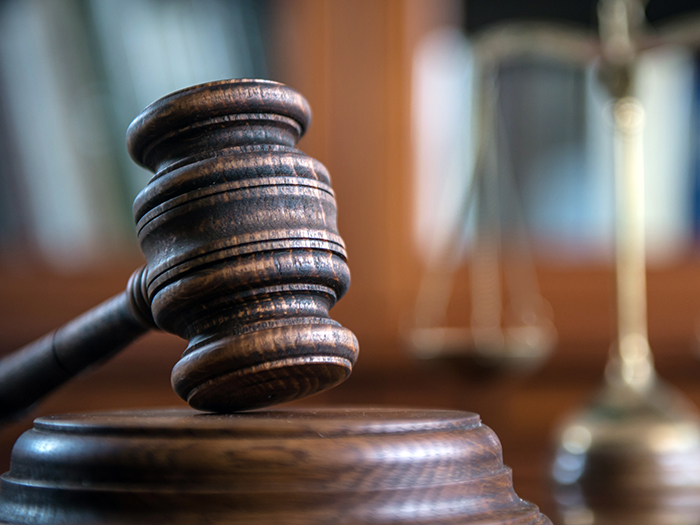 Apple Emerges Largely Victorious in Epic Games Appeal
The Case: After Fortnite creator Epic Games was kicked off Apple's app store for attempting to bypass high fees by asking mobile app users for direct payments, Epic sued Apple in federal court, alleging antitrust violations.
In 2021, Judge Yvonne Gonzalez Rogers of the U.S. District Court for the Northern District of California handed a victory to Epic, ruling that Apple violated California unfair competition laws.
Apple then appealed to the 9th Circuit.
Scorecard: Nine of ten claims were decided in favor of Apple.
Takeaway: The three-judge panel found Apple did not violate federal antitrust law.
"While siding with Apple on a majority of Epic's claims, the judges also agreed with the lower court that Apple was violating California's Unfair Competition Law by prohibiting app developers from directing their customers to payment methods outside the App Store, which charges a 30 percent fee," according to the New York Times.
"If the decision remains in place, app developers that sell subscriptions or digital services on an iPhone app could be allowed to steer their customers to outside websites to complete their purchases and avoid Apple's fee."
Goldman Sachs Fights "Poop Suit" in Federal Court
The Case: In the town of Hinkley, Calif., over 600 residents are suing Goldman Sachs along with Synagro Technologies and two of its subsidiaries in Los Angeles District Court.
At issue is an 80 acre smoking waste pit.
"The sludge is a mix of wastes such as human feces from sewage streams across Southern California, which are sold as recycled fertilizer after purportedly being entirely separated from inorganics like plastic and treated at just-below-combustion heat for months," according to the Victorville Daily Press.
Plaintiffs allege that the fumes sickened them.
Scorecard: The case has recently been filed and has not yet reached a resolution.
Takeaway: This case joins together two separate suits filed last year in San Bernardino County Superior Court.
"Most of the plaintiffs live less than 10 miles downwind of the waste pit, in Hinkley — the unincorporated town where water-poisoning allegations led to historic Pacific Gas and Electric payouts and an Oscar-winning 2000 film, Erin Brockovich — and in areas of Barstow, stretching more than two-dozen miles east of what many locals call 'the poop farm,' " according to the Daily Press.
Because of the Brockovich connection, several high-profile law firms have signed on to represent residents.
Celebrity Cruises in Hot Water for Corpse in Drinks Cooler
The Case: In 2021, Marilyn and Robert Jones embarked on a cruise aboard the Celebrity Equinox. Just two days in, 79-year-old Robert died of a heart attack.
Celebrity gave Marilyn the choice of getting off the ship with Robert's body in Puerto Rico or storing his body in the ship's morgue for the remaining six days of the cruise.
When a funeral home employee and a sheriff's deputy came to retrieve the body in Florida, they "found that Mr. Jones's body was not in te morgue but had been moved to a beverage cooler" and stored at an "insufficient temperature,"  leading to rapid decomposition, according to the suit, as reported in The New York Times.
Marilyn sued Celebrity in U.S. District Court for the Southern District of Florida.
Scorecard: The case has recently been filed and has not yet reached a resolution.
Takeaway: Marilyn Jones seeks a jury trial and at least $1 million in damages.
In the suit, the plaintiff noted that Robert's body "had expanded with gas and 'his skin had turned green,' " making an open casket funeral impossible, according to the Times.
The ship is required to have a morgue, as onboard deaths are a regular occurrence. But the Equinox morgue's refrigeration wasn't working, a problem that was discovered after embarkation.
Pilots Sue Berkshire Hathaway's NetJets
The Case: A senior NetJets executive accused pilots of "interfering with its communications with aircraft owners and customers about contract negotiations," according to Reuters.
The 3000-member pilots union then sued NetJets, owned by Warren Buffett's Berkshire Hathaway, in Ohio federal court.
The plaintiffs seek an injunction protecting pilots from discipline for supporting the union and referring owners to the union website.
Scorecard: The case has recently been filed and has not yet reached a resolution.
Takeaway: The NetJets Association of Shared Aircraft Pilots objected to a March 8 email that pilots took to mean that they would be disciplined or fired for talking about the website. The complaint accuses NetJets of "suppressing their speech and violating the federal Railway Labor Act governing airline labor relations."
NetJets and the union have had a bumpy relationship for the ten years leading up to a contract agreement in 2019. &
Jared Shelly is a journalist based in Philadelphia. He can be reached at
[email protected]
.