Legal Roundup: 'Forever Chemicals' Case Reaches a Hefty Settlement and More
The latest legal filings likely to impact the insurance and risk management industry today.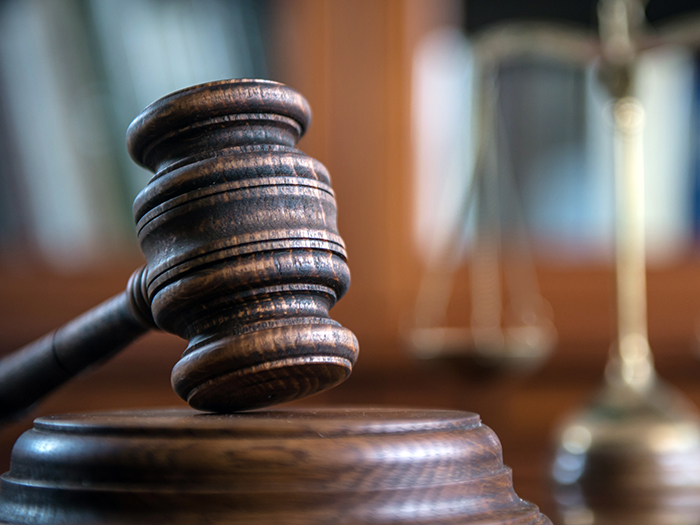 3M Settles $10.3B 'Forever Chemicals' Pollution Case
The case: 3M was sued by thousands of plaintiffs for allegedly contaminating municipal drinking water supplies with PFAS, known as 'forever chemicals.' Litigants alleged that 3M knew as early as the 1970s that the chemicals were harmful to human and environmental health. The initial suit originated in Stuart, Florida, where harmful levels of PFAS were found in the water supply. Officials traced the contamination to PFAS-containing firefighting foam.
According to the Environmental Protection Agency, PFAS "are omnipresent and can be found in several everyday items such as personal care products, food packaging, cleaning supplies and nonstick cookware," reported ABC News. "PFAS can be found in soil, water and air and — because of their widespread use — are often found in the blood of people and animals, such as fish."
Scorecard: 3M has agreed to pay $10.3 billion in settlements over 13 years.
Takeaway: The settlement underscores the increasing liabilities companies face for environmental pollution and the resulting health risks, emphasizing the importance of maintaining stringent safety and environmental protection standards. It's a stark reminder that risk managers must consider potential environmental risks associated with a company's products and practices, and ensure compliance with environmental regulations.
GSK's Zantac Settlement Spells Investor Relief
The case: James Goetz sued GlaxoSmithKline in California state court, alleging he developed bladder cancer after taking the discontinued heartburn drug Zantac, according to Reuters. The case was set to go to trial on July 24, 2023.
Scorecard: GSK reached a confidential settlement with Goetz, and the case was dismissed.
Takeaway: The settlement avoided the first Zantac cancer lawsuit that was about to go to trial in the U.S. and would have been a test of how Zantac cancer claims would fare before a jury. "The deal could set a precedent for thousands of cases set to go to trial next year," according to Reuters.
"The company still faces more than 5,000 similar lawsuits in California and close to 73,000 in Delaware." In April 2020, the FDA requested that manufacturers withdraw Zantac and all other ranitidine drugs from the market immediately due to dangerous levels of probable carcinogens.
Marriott Faces Class Action Over Alleged 'Junk' Fee
The case: A proposed class action filed in Los Angeles County superior court against Marriott International alleges that the chain's L.A. properties overcharged guests. Plaintiffs claim that "the employee-protection surcharge violates California's consumer protections and unfair competition laws," according to the Wall Street Journal.
The complaint terms the surcharge a "junk fee" that brings in millions of dollars per hotel, while the cost to comply with the new worker-protection law is a fraction of that. "The extra fee gives Marriott an unfair advantage over its competitors, according to the lawsuit, because it allows the chain to comply with the law while making its upfront prices appear lower."
Scorecard: The case has recently been filed and has not yet reached a resolution.
Takeaway: The law, signed by former mayor Eric Garcetti, obliges hotels to equip staff with safety mechanisms like panic buttons to safeguard against sexual assault and intimidating behavior. Hotels with over 45 rooms must pay higher wages to cleaning staff who work beyond a set square footage. Marriott has already lost excess fee suits in D.C. and Pennsylvania. "The company has denied intentionally misleading customers in court filings, saying it discloses resort fees before a room is booked," according to the WSJ. &
Jared Shelly is a journalist based in Philadelphia. He can be reached at
[email protected]
.