Legal Roundup: Ford Settles False Advertising Case, Walgreens/CVS Opioid Suit Update and More
A $10 billion settlement has been reached between Walgreens & CVS and several U.S. states in the latest opioid crisis lawsuit.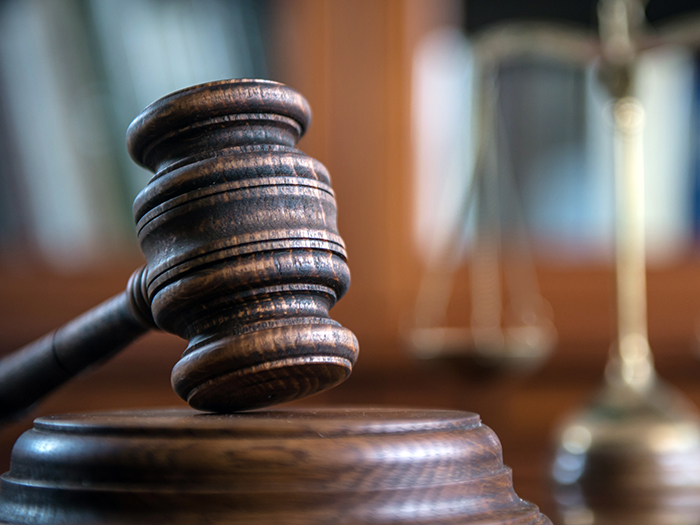 Ford Settles False Advertising Allegations for $19.2 Million
The Case: Forty states and the District of Columbia "alleged Ford misled consumers when the company claimed the coveted title, 'Best in Class,' for payload capacity on its 2011-2014 Super Duty pickups after other trucks had surpassed Ford in the previous model year," according to Forbes.
The case was led by Oregon, Texas, Illinois, Maryland, Vermont and Arizona, and administered by the Attorney General of Iowa.
Scorecard: Ford has agreed to a multi-state settlement for $19.2 million. Ford admitted no wrongdoing.
Takeaway: The payout differs by state, and covers 2013–2014 C-Max hybrids and 2011–2014 Super Duty pickups. According to Forbes, moving forward, "Ford is prohibited from creating false or misleading ads on new vehicles' fuel economy or payload capacity under the settlement agreement."
Honeywell's Long Legal Battle with USG Settles for $3.35 Million
The Case: The U.S Department of Justice alleged that between 2000 and 2005, Honeywell was in violation of the False Claims Act for selling defective material used in the manufacture of bulletproof vests.
The DOJ claimed that "Honeywell sold its patented Z Shield material to Armor Holdings, a bullet proof vest manufacturer, despite Honeywell knowing that Z Shield degraded quickly over time in heat and humidity and was not suitable for ballistic use."
The Zylon vests were used by "state, local and Tribal law enforcement authorities that were partially funded by the Justice Department's Bulletproof Vest Partnership program."
Scorecard: Honeywell has reached a settlement with the United States for $3.35 million.
Takeaway: The United States engaged in over 10 years of litigation on this matter following a lengthy investigation.
The DOJ "previously recovered over $133 million in settlements with 17 entities and individuals involved in all stages of the body armor supply chain."
$10 Billion Settlement Reached in Walgreens, CVS Opioids Case
The Case: Thousands of lawsuits have been filed by U.S. state governments and Native American tribes in the aftermath of the opioid crisis. A coalition of state attorneys general accused pharmacies at Walgreens, CVS and Walmart of filling opioid prescriptions that should have been flagged as inappropriate.
Scorecard: CVS and Walgreens, the nation's two largest pharmacy chains, announced that they have agreed to settle their suits for about $5 billion each.
Takeaway: According to the Associated Press, "under the tentative plans, CVS would pay $4.9 billion to local governments and about $130 million to Native American tribes over a decade. Walgreens would pay $4.8 billion to governments and $155 million to tribes over 15 years."
When completed, the total value of all settlements nationwide will be more than $50 billion, "with most of it required to be used by state and local governments to combat opioids, which have been linked to more than 500,000 deaths in the U.S. over the last two decades."
These two latest deals may be some of the last multibillion dollar settlements in the opioid crisis. In related news, Teva Pharmaceuticals will pay over $500 million to settle its opioid case with New York, according to the New York Times.
Case Dismissed: $6.5 Million Suit Against FAA Following Reno Crash
The Case: The family of pilot John Brown, who was killed in a crash that took place near Reno-Tahoe International Airport in 2016, filed suit against the FAA in 2019, alleging that air traffic controllers were responsible for Brown's death.
Prior to the suit, the National Transportation Safety Board had said that "Brown, an experienced pilot and professional flight instructor who was 73 years old, apparently was unable to recover from wake turbulence caused by nearby aircraft," reported the Associated Press.
Brown was operating a single-engine Beechcraft A-36 Bonanza.
Scorecard: U.S. District Judge Miranda Du has ruled against Brown's family.
Takeaway: Judge Du said that "Brown's negligence was the sole cause of the crash," according to the AP. She "agreed with the government's lawyers who argued that final responsibility for the safety of the aircraft during the landing approach rested with the pilot." Passenger James Elliker, age 50, also died in the crash. &
Jared Shelly is a journalist based in Philadelphia. He can be reached at
[email protected]
.