Legal Roundup: First Lawsuit Following Suez Blockage, Supreme Court's Ruling on Facebook Texting Users and More
The latest court filings and cases that will have an impact on the risk management and insurance industry.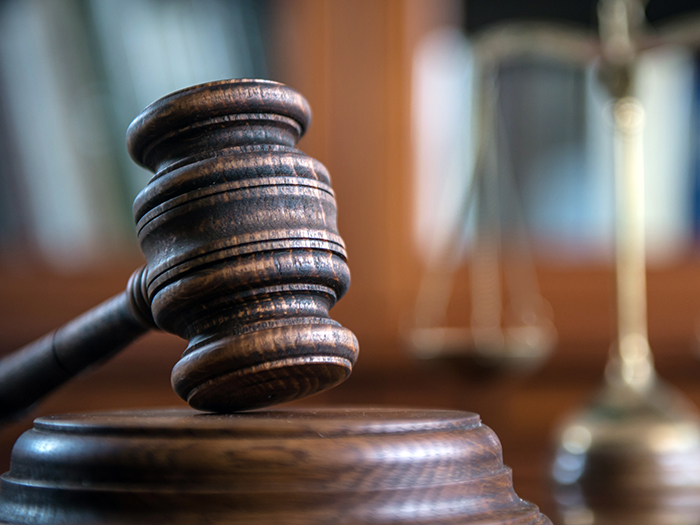 After Suez Canal Blockage, First Lawsuit Sails Right In
The Case: After a container ship blocked the Suez Canal for six days, the first lawsuit has emerged from the incident.
The ship's owners — Japanese firms Luster Maritime and Higaki Sangyo Kaisha — are suing the ship's operator, Taiwan-based Evergreen Marine Corporation in the United Kingdom's High Court.
Scorecard: The case has recently been filed and has not reached a resolution.
Takeaway: Expect the fallout to be complex. The Washington Post said the lawsuit "highlights the labyrinthine ownership structure of container ships, and how difficult it can be to determine who should be held responsible when something goes wrong at sea."
In fact, the Washington Post continues, "Even figuring out which nation's courts have jurisdiction could be a complex ordeal" because there are so many different parties involved — from the Egyptian government to the ship's German management company.
There's no doubt that the shipping and excess lines industries will be watching this case closely.
Nike Blocks Sale of Lil Nas X Shoes Allegedly Containing Human Blood
The Case: Rapper Lil Nas X is battling Nike over so-called "Satan Shoes" that allegedly contain one drop of human blood. Lil Nas X partnered with art collective MSCHF to create the modified Air Max 97s and promised to sell 665 pairs and auction off the final, 666th pair. (Get it?)
Nike, however, claims that it never partnered with the rapper or the art collective. The company filed a trademark infringement and dilution complaint against MSCHF.
"We don't have any further details to share on pending legal matters. However, we can tell you we do not have a relationship with Lil Nas X or MSCHF. The Satan Shoes were produced without Nike's approval or authorization, and Nike is in no way connected with this project," Nike said according to CBS News.

Scorecard: Nike successfully argued the U.S. District Court in New York for a restraining order against MSCHF, forcing them to stop selling the sneakers and putting a halt to the auction. MSCHF claims that almost all of the shoes had already been shipped to customers. Nike also alleged that the Satan Shoes are damaging its brand reputation.
Takeaway: Sneakerheads make alterations to existing shoes all the time — but rarely get this kind of attention. (Lil Nas X shared the shoes on his Twitter page, reaching 6 million followers.) That's a point MSCHF argued in court.
According to CBS News, the company said "purchasers of the shoes are sophisticated sneakerheads, who would not believe the shoes were affiliated with Nike, and who do not plan to wear the shoes in public, but rather display them as art." It didn't work.
Supreme Court: Facebook Can Text Users
The Case: Montana resident Noah Duguid sued Facebook for sending him text messages without consent.
The Telephone Consumer Protection Act (TCPA) says that consumers must opt-in to receiving text messages from businesses — hoping to keep text message queues from being overrun by junk mail and promotions. Facebook argued the messaging was part of security efforts, triggered when Duguid logged in from a new device or internet browser.
Scorecard: The U.S. Supreme Court ruled in a 9-0 decision that Facebook sent the text message lawfully and did not violate the TCPA.
Takeaway: The ruling may have wide-ranging implications on telemarketing and text message privacy. Some say the ruling opens the door for businesses to pester consumers with text messages.
For example, Reuters reported that Democratic Senator Edward Markey and Democratic Representative Anna Eshoo said in a joint statement: "By narrowing the scope of the TCPA, the court is allowing companies the ability to assault the public with a non-stop wave of unwanted calls and texts, around the clock."
But Facebook said in a statement "the law's provisions were never intended to prohibit companies from sending targeted security notifications and the court's decision will allow companies to continue working to keep the accounts of their users safe."
Only time will tell if companies attempt to use this ruling as precedent for sending more unwanted text messages to consumers in the future. &
Jared Shelly is a journalist based in Philadelphia. He can be reached at
[email protected]