Legal Roundup: Dog Shampoo Claims Questioned, Lawsuits Target Owners of Gulf Vessel Disasters and More
The latest court filings and cases that will have an impact on the risk management and insurance industry.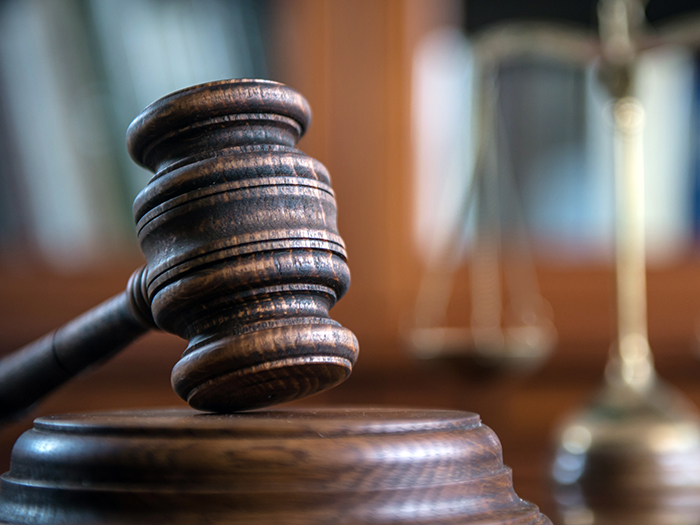 Is Google a Public Utility? Ohio AG Files Suit
The Case: Ohio Attorney General Dave Yost has filed a complaint stating that "Google's provision of internet search is properly classified as a common carrier and/or public utility under Ohio common law," and therefore subject to government regulation.
The New York Times reports that the AG "seeks to use a law that's over a century old to regulate Google by applying a legal designation historically used for railroads, electricity and the telephone to the search engine."
Supreme Court Justice Clarence Thomas recently argued that big tech companies could face First Amendment restrictions; free speech law shouldn't deter lawmakers from attempts to regulate platforms as common carriers.
Scorecard: The case has recently been filed and has not reached a resolution.
Takeaway: Ohio is the first state to bring this kind of lawsuit against Google, according to Yost. If the state wins (considered a stretch), Google's search results would no longer include its own products, services and websites.
This suit is one of many legal actions aimed at curtailing the power and dominance of big tech.
Burt's Bees Dog Shampoo Claims Questioned
The Case: A new class action suit against Burt's Bees pushes back against the "99.7% natural" claim on its dog shampoo products. The suit against the Clorox-owned cosmetics company alleges that the products are composed primarily of synthetic ingredients, with only minute quantities of natural ingredients.
The suit was filed on behalf of dog owner and lead plaintiff Moshe Goldfarb.
Because the cosmetic products are designed for animals, not humans, they are not subject to FDA regulation. However, manufacturers must still comply with FTC guidance on products that make "natural" claims on their labels, according to the National Law Review.
Scorecard: The case has recently been filed and has not reached a resolution.
Takeaway: Businesses that tout "natural" products are the frequent target of legal actions.
Food products are particularly under fire. The filing attorney, Mark Schlachet, previously brought similar suits against Jason Naturals (dismissed) and Kind LLC (won).
According to the National Law Review, the "FDA has not engaged in rulemaking to define the term but, like [the] FTC, considers it to mean that the product contains nothing artificial or synthetic, and is considering further action to define the term in food labeling."
More Federal Lawsuits Target Owners of Gulf Vessel Disaster  
The Case: Three new suits have been filed by victims of a capsized oil service vessel operated by Seacor, bringing the total to at least nine civil suits, according to the Associated Press. The accident, which happened in April of this year, took the lives of 13 crew members.
Talos, Seacor Marine LLC, and Falcon Global Offshore II LLC were named as defendants.
"The Seacor Power capsized during a severe squall shortly after departing Port Fourchon, Louisiana on April 13 with 19 people on board," according to the maritime news website gCaptain. "Six crew members were recovered safely following the accident. Six were recovered deceased and seven people currently remain missing."
A liftboat is a self-propelled, self-elevating vessel designed to service offshore facilities such as oil drilling platforms. A sudden squall prompted the crew to lower the vessel's legs to the seafloor to increase stability; the person at the helm decided to steer into the storm, at which point the vessel capsized.
The Coast Guard labeled the accident a major marine casualty.
Scorecard: A federal judge has begun issuing orders to put the cases on hold pending a civil lawsuit aimed at limiting liability from the accident.
Takeaway: A preliminary report on the accident was released last month by the National Transportation Safety Board. It offered new details on crew movements and weather conditions, but said no conclusions should be drawn from the initial three-page report. & 
Jared Shelly is a journalist based in Philadelphia. He can be reached at
[email protected]