Legal Roundup: Company Faces Workplace Safety Trial, Walmart Accused of Illegally Dumping Hazardous Waste and More
Walmart is being hit with a lawsuit after being accused of illegally dumping various hazardous waste materials.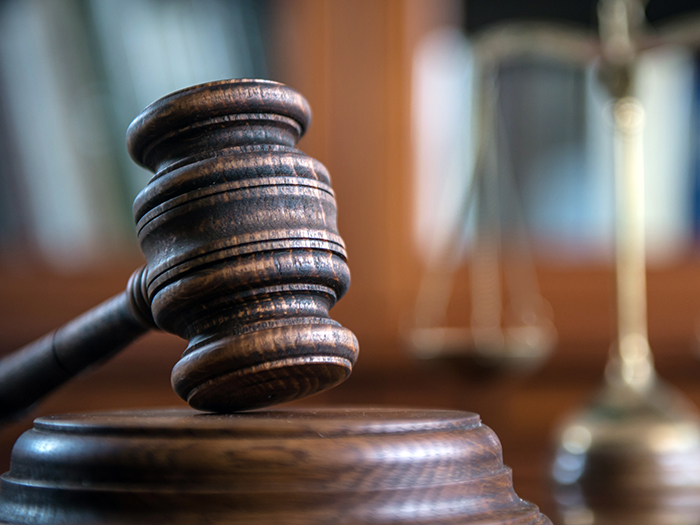 After Employee's Husband Dies of COVID, Company Must Face Workplace Safety Trial
The case: A See's Candy employee claims she contracted COVID-19 while at work — and subsequently infected her husband who died.
The case went to trial, with See's arguing that Matilde Ek needed to file a workers' compensation claim rather than take the case to court. Ek and her three daughters filed a complaint stating that See's failed to provide workplace safety protocols, according to Reuters.
Scorecard: The California Court of Appeal, Second Appellate District, rejected the candymaker's argument and said See's must face a trial.
Takeaway: The Court of Appeal said "Arturo Ek's death was not derivative of his wife becoming sick, but was instead caused directly by the COVID-19 virus, for which his wife served as a 'conduit.' "
The court referred back to a federal appeals court decision that allowed a similar hepatitis case to proceed, reports Reuters, which adds that this case seems to be "the first ruling allowing a worker's lawsuit against an employer over a family member's COVID death."
Minor League Teams Sue MLB for Loss of Big League Affiliation
The case: Owners of four minor league baseball teams that lost MLB affiliations filed a claim in the U.S. District Court in Manhattan, "accusing the baseball commissioner's office of violating the Sherman Antitrust Act," reports the Associated Press. The teams in question are the Staten Island Yankees, Tri-City Valley Cats, Norwich Sea Unicorns and Salem-Keizer Volcanoes.
"MLB ended the Professional Baseball Agreement that governed the relationship between the majors and minors in late 2020, after minor league seasons were canceled because of the coronavirus pandemic," according to the AP.
Scorecard: The case was recently filed and has not reached a resolution.
Takeaway: Plaintiffs say that "MLB made decisions to retain minor league teams based on whether they were owned by parent clubs or had political ownership, citing Ohio Gov. Mike DeWine's interest in North Carolina's Class A Asheville Tourists," per the AP.
At the time of the cuts, the MLB claimed that the "changes would cut travel and improve conditions for minor leaguers."
Walmart Accused of Dumping Hazardous Waste Illegally
The case: The Attorney General of California, along with the California Department of Toxic Substances Control and 12 district attorneys, filed suit against Walmart for dumping hazardous waste into landfills illegally.
"The waste includes alkaline and lithium batteries, insect killer sprays and other pesticides, aerosol cans, toxic cleaning supplies, electronic waste, latex paints, and LED lightbulbs, as well as confidential customer information," according to the AG's office.
"Walmart's own audits found that the company is dumping hazardous waste at local landfills at a rate of more than one million items each year," said California AG Rob Bonta.
Scorecard: The case was recently filed and has not reached a resolution.
Takeaway: Over the years, multiple cases have been filed against Walmart for illegal dumping.
Previously, Bonta's office reached a similar settlement with Walmart in 2010, which "paid $25 million and agreed to stop the dumping into local landfills that are not equipped to contain the hazardous products," reports the Associated Press.
In 2012, the retail giant paid out $1.25 million to Missouri, and in 2013, an $81 million deal was reached to settle claims of "negligently discharging a pollutant into drains in 16 California counties" along with resolution of the Missouri case, reports the AP. &
Jared Shelly is a journalist based in Philadelphia. He can be reached at
[email protected]