Legal Roundup: Cities Accuse Carmakers of Insufficient Anti-Theft Tech, Nine States Join DOJ Antitrust Against Google and More
Multiple cities have filed suit against Kia and Hyundai for lack of anti-theft technology after a rash of car thefts.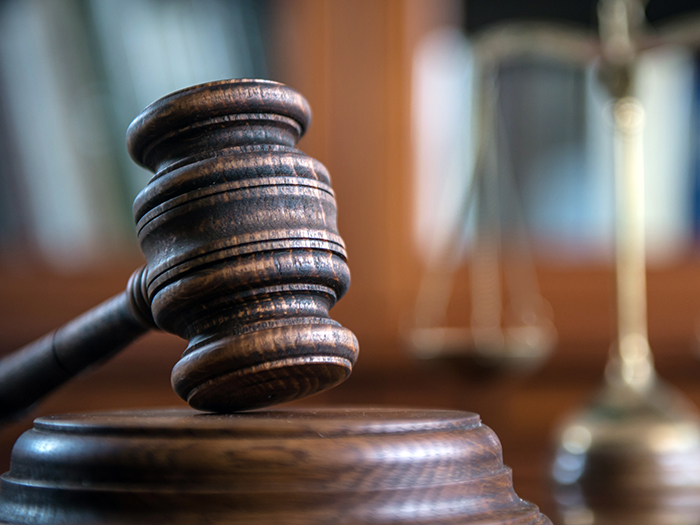 Cities Accuse Carmakers of Insufficient Anti-Theft Tech
The case: Kia and Hyundai are under fire after a rash of car thefts.
"Cleveland, Seattle, St. Louis and at least five other cities have alleged the auto makers didn't install anti-theft technology to cut costs," according to the Wall Street Journal. At issue is the lack of immobilizers designed to prevent cars from starting without the correct key. The suit was filed in Columbus, Ohio in February of this year.
Scorecard: The case has recently been filed and has not yet reached a resolution.
Takeaway: Kia and Hyundai thefts rose after a slew of social media videos on TikTok and YouTube showed how to hotwire a car using a screwdriver and USB charger. Nearly 9 million Kias and Hyundais manufactured between 2011 and 2021 are affected.
"State Farm stopped accepting new customer applications for some Kia and Hyundai vehicles, citing a rise in costs," the WSJ reported. While the companies issued a software fix, drivers must get the patch at the dealer. Some models aren't even eligible for the fix.
Nine More States Join DOJ Antitrust Against Google
The case: The U.S. Dept. of Justice, along with eight states, sued Alphabet's Google in January 2023, alleging that the company ran afoul of antitrust law with its digital advertising business.
The feds argue that "Google should be forced to sell its ad manager suite because it illegally abused its dominance of online advertising," according to Reuters.
Google denied wrongdoing and asked Judge Leonie Brinkema in the Eastern District of Virginia to dismiss the case.
Scorecard: There has not yet been a resolution but nine more states have joined the suit.
Takeaway: The states joining the lawsuit are Arizona, Illinois, Michigan, Minnesota, Nebraska, New Hampshire, North Carolina, Washington, and West Virginia. The DOJ's lawsuit against Google could have a significant impact on the tech giant's business practices and could even force it to divest its ad manager suite.
A separate 2020 complaint accusing Google of antitrust violations in search advertising goes to trial in September.
SCOTUS Declines GM's Racketeering Case Against Fiat
The case: In 2019, General Motors sued Fiat Chrysler Automobiles (FCA) under the Racketeer Influenced and Corrupt Organizations Act, "claiming FCA bribed United Auto Workers (UAW) union officials over many years to corrupt the bargaining process and gain advantages, costing GM billions of dollars," according to Reuters.
GM sought around $6 billion in damages. A Michigan judge threw out the case, which escalated to the federal level and then the U.S. Supreme Court.
Scorecard: SCOTUS has declined to hear the case.
Takeaway: Fiat Chrysler is now part of French/Italian automaker Stellantis. "GM said it would continue pressing its case against Stellantis in Michigan state court, where it said its claims are different and broader," according to Reuters.
FCA made headlines in 2021 following a DOJ bribery probe. "FCA was convicted of making $3.5 million in illegal payments to UAW officers between 2009 and 2016" and paid $30 million in fines, according to Reuters.
Female Athletes Cleared to Seek Damages in Title IX Lawsuit
The case: Sixteen female athletes sued San Diego State University in 2022, alleging in federal court that their scholarships were lower than those awarded to male athletes.
"The lawsuit claims SDSU violated Title IX — the landmark 1972 legislation that prohibits gender discrimination at educational institutions receiving federal funding — by depriving the female athletes of equal scholarship money and equal treatment and benefits," according to the San Diego Union Tribune.
SDSU asked that the case be dismissed.
Scorecard: U.S. District Judge Todd Robinson ruled that the athletes have standing to pursue the case.
Takeaway: The ruling is the first of its kind in the country. Plaintiffs allege that SDSU "deprived female athletes of more than $5.36 million in financial aid between 2010 and 2020," according to the Tribune.
Nearly six months ago, Robinson dismissed two out of the three claims in the lawsuit, but gave plaintiffs the opportunity to file an updated complaint. The suit aims to broaden to a class action that covers all female athletes at SDSU. &
Jared Shelly is a journalist based in Philadelphia. He can be reached at
[email protected]
.