Legal Roundup: California Versus Insulin Makers, Elon Musk's Investor Lawsuit and More
Elon Musk is facing a lawsuit from investors after claims of taking his company private never manifested.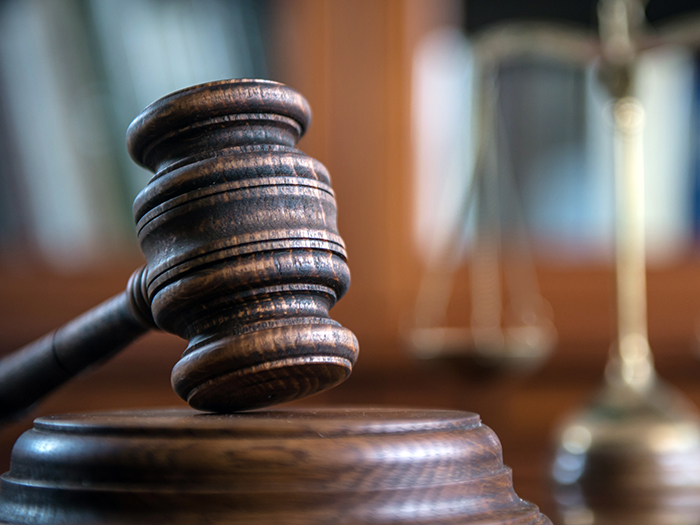 Flo Rida Wins $82M Case Against Energy Drink Company
The case: In 2021, rapper Flo Rida sued energy drink maker Celsius for breach of contract. He claimed the company didn't pay him millions in stock and royalties promised in an endorsement deal. In fact, his lawyers argued that, per his contract, the sales thresholds met by the company entitled Flo Rida to 1% of the company. The case went to a jury trial in Broward County, Florida.
Scorecard: The jury awarded Flo Rida $82 million, according to Billboard.
Takeaway: Attorneys for Flo Rida (whose real name is Tramar Dillard) argued that Celsius would have gone out of business without the rapper's endorsement. Celsius claimed sales thresholds hadn't been triggered, but the jury sided with the plaintiff. "Lawyers for Flo Rida told Billboard that they believed arguments painting their client as 'greedy' had backfired with jurors," according to the magazine. Celsius may appeal the decision.
California Accuses Insulin Makers of Anti-Competitive Pricing
The case: The California Attorney General's office is suing multiple pharmaceutical companies and distributors in Los Angeles Superior Court, accusing them of artificially inflating the price of insulin. Named in the suit are Eli Lilly, Novo Nordisk, Sanofi-Aventis, CVS Caremark, Express Scripts, and OptumRx. According to the suit, "inexplicably, list prices for insulin have risen several hundred percent over the last two decades."
Scorecard: The case has recently been filed and has not reached a resolution.
Takeaway: The state wants millions of dollars returned to diabetes patients. The filing "is the latest in a parade of legal actions against these companies from states across the political spectrum — all who have accused the corporate giants of abusing their power to quash competition and boost their profits by keeping the price of insulin high," according to the Associated Press. It went on to report that "attorneys general in Kansas, Arkansas, Mississippi, Minnesota and Kentucky have all filed similar lawsuits in recent years."
Elon Musk Faces Investor Lawsuit For Failure to Take Company Private
The case: Tesla investors are suing Elon Musk in U.S. District Court in San Francisco, arguing that Musk's 2018 claim that "he had secured the funding to take Tesla off the stock market" never ended up happening, according to the New York Times. Musk had tweeted his intention to take the company private at $420 per share. Investors say he acted recklessly when he publicly announced his plan, which caused stock prices to jump and subsequently sink.
Scorecard: The case is underway and has not reached a resolution.
Takeaway: The suit comes at a tough time for Musk. Tesla sales are down, and Musk's recent acquisition of Twitter has led to a major drop in revenue. "If the plaintiffs get a jury to rule in their favor, Tesla and Mr. Musk could be forced to pay billions of dollars in damages," reported the Times. Musk and Tesla recently settled a separate lawsuit with the SEC. Musk "agreed to step down as chairman of Tesla and to have a lawyer review certain statements he makes about the company on social media before publishing them," according to the Times. Musk is also fighting Tesla legal battles in the U.S. Court of Appeals and Delaware Chancery Court.
Adidas Loses Copyright Infringement Claim Against Thom Browne
The case: Adidas sued fashion designer Thom Browne for copyright infringement in 2021. At issue are four bars adorning Browne's casual and athletic clothing lines. Adidas, with its signature three stripe logo, sought more than $8 million in a New York jury trial.
Scorecard: The jury sided with Browne, "determining that it wasn't liable for trademark infringement or dilution," according to the New York Times.
Takeaway: This isn't the first time Adidas targeted Browne. Back in 2006, Browne's fledgling fashion brand was using three stripes. Adidas asked him to stop, and Browne added a fourth stripe. "Adidas didn't approach Thom Browne again until 2018, around the time the Browne label began dressing FC Barcelona and the Cleveland Cavaliers in suits for the teams' pregame appearances," according to the Times. "The company, which is part of the public Ermenegildo Zegna Group, brought in about $285 million in 2021 revenue — essentially Adidas's annual advertising budget, as revealed at trial. Adidas's 2021 revenue was about $23 billion." &
Jared Shelly is a journalist based in Philadelphia. He can be reached at
[email protected]
.