Legal Roundup: Bridgerton Musical Shut Down, Ford Requests New Trial in Billion-Dollar Rollover Case and More
The latest court filings that are likely to have an impact on the insurance and risk management landscape.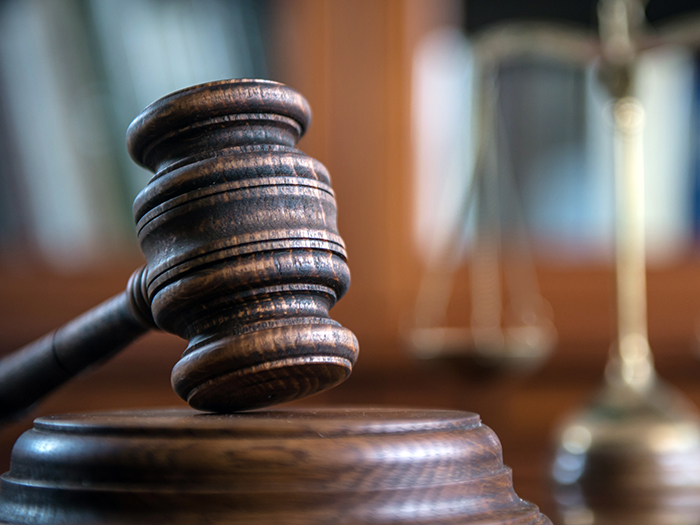 DOJ Antitrust Allegation: American & JetBlue Alliance
The Case: In Boston federal court, the U.S. Department of Justice, six states and the District of Columbia are challenging the Northeast Alliance, a partnership between American Airlines and JetBlue.
The DOJ has argued that the partnership goes against antitrust regulations, translating into "higher prices for consumers," according to Reuters.
The Northeast Alliance launched just 18 months ago; the Justice Department said that it "gives the airlines a more than 80% market share in flights from Boston to Washington and six other airports."
Scorecard: The case is underway and has not yet been resolved.
Takeaway: Attorneys, arguing on behalf of the airlines, said "that contrary to the Justice Department's hypothetical claims of harm, the Northeast Alliance has produced significant real-word increases in flights and capacity," reported Reuters.
The Northeast Alliance trial "opened after a week in which U.S. judges ruled against the government in two antitrust fights: sugar and insurance."
Netflix Drops 'Unofficial Bridgerton Musical' Suit 
The Case: Netflix filed a copyright infringement suit against Abigail Barlow and Emily Bear, the creators of "The Unofficial Bridgerton Musical," in federal district court.
The sold-out performance took place at Washington, DC's Kennedy Center.
According to Reuters, "the creative duo known as Barlow & Bear began posting about the series on TikTok, composing songs based on characters, scenes, dialog and plot points. They subsequently released an album titled 'The Unofficial Bridgerton Musical,' which won a Grammy Award and led to the stage show."
Scorecard: Netflix has dismissed the suit with prejudice. It cannot be refiled.
Takeaway: Netflix and Barlow & Bear have reached an undisclosed settlement.
A London performance of 'Unofficial' was just canceled. Shonda Rhimes, the creator of the official "Bridgerton," said, "What started as a fun celebration by Barlow & Bear on social media has turned into the blatant taking of intellectual property solely for Barlow & Bear's financial benefit," according to Variety.
Ford Requests New Trial Following $1.7 Billion Verdict in Rollover Case
The Case: In 2014, Melvin and Voncile Hill were driving their 2002 Ford F-250 Super Duty truck when the right front tire blew out and the truck rolled over, killing the couple.
Family members sued Ford in Georgia court, and a jury delivered a $1.7 billion verdict, "believed to be one of the biggest in Georgia history and is unusually large for an accident-related lawsuit involving an auto manufacturer," according to the Wall Street Journal.
Scorecard: Ford has asked the Gwinnett County, Georgia court for a new trial.
Takeaway: Ford's rationale for a new trial is "that a state judge in 2018 effectively barred Ford from defending itself against the plaintiffs' claims that the truck's roof design was defective, according to the most recent filings," according to the WSJ, adding that "it wasn't able to sufficiently show at trial other factors at play that could have contributed to the fatalities, including its contention that the occupants weren't properly wearing their seat belts."
Biogen Settles Doctor Kickback Complaint for $900 Million
The Case: Former Biogen employee Michael Bawduniak brought a whistleblower case, alleging that "from January 2009 through March 2014, Biogen paid physicians speaking fees, consulting fees and bought them meals that were actually kickbacks, to get them to prescribe Avonex, Tysabri and Tecfidera in violation of the Anti-Kickback Statute," according to the Associated Press.
Scorecard: Biogen has agreed to settle the case for $900 million.
Takeaway: "Biogen will pay more than $843 million to the federal government and more than $56 million to 15 states for overbilling Medicare and Medicaid insurance programs. Bawduniak will receive a portion of the federal recovery," according to the AP.
Biogen asserted in a statement that the settlement is not an admission of liability. &
Jared Shelly is a journalist based in Philadelphia. He can be reached at
[email protected]
.