Legal Roundup: Bosch, VW Pays $25 Million in Emissions Case, Mondelez Settles with Insurer and More
German auto supplier Bosch will pay $25 million to settle allegations of creating software to evade diesel emissions standards.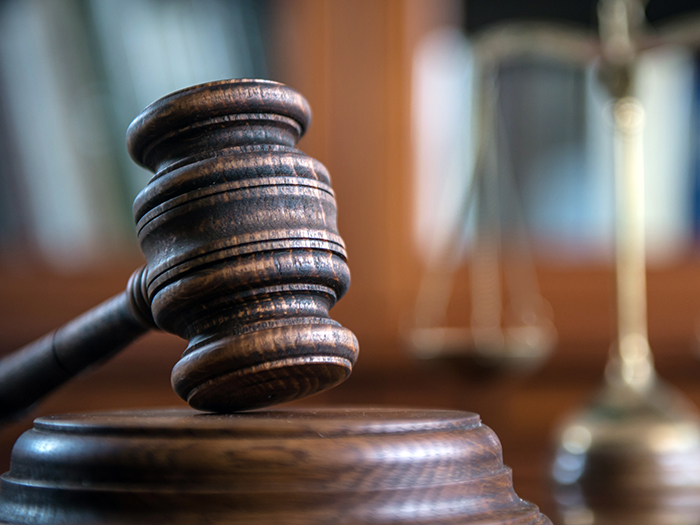 Bosch, VW California Emissions Case Settles for $25 Million
The Case: The State of California and its Air Resources Board sued Bosch following allegations that it created software to evade diesel emissions standards.
German auto supplier Bosch "knew or should have known that the automakers were violating environmental and consumer protection laws," according to ABC News. The allegations concern Volkswagen and Fiat Chrysler vehicles sold in the U.S. prior to 2016.
"Volkswagen and Fiat Chrysler installed 'defeat devices' in nearly 100,000 diesel passenger vehicles sold in California, the state said previously. The devices made it seem like the vehicles were meeting emissions requirements as they were undergoing testing, but on the road they actually polluted at many times the legal limit," ABC News reported.
Scorecard: Bosch will pay $25 million to settle the allegations.
Takeaway: Bosch is also tasked with making policy and procedure changes and must "tell state officials if it discovers that a manufacturer will use or has used cheating technology," according to ABC News. "California previously settled with Volkswagen for nearly $1.5 billion in environmental mitigation payments, investments in zero-emissions technology and other damages."
Mondelez Ends Battle with Insurer Following Cyberattack
The Case: After Zurich American Insurance Company refused to cover the cost of cleaning up damage wrought by the NotPetya strain of malware, Mondelez International sued the insurer in 2018 to recover over $100 million in costs, according to The Register.
Mondelez owns Ritz Crackers, Oreo, Sour Patch Kids and many other brands.
The malware trashed filesystems and caused an estimated $10 billion in damage globally. It was later attributed to the Russian military, according to The Register.
Zurich denied Mondelez' claim, "citing an exclusion in the fine print for 'hostile or warlike action in time of peace or war' by a 'government or sovereign power,' effectively arguing that the NotPetya losses were the result of a Russian act of war," according to The Register.
Scorecard: Mondelez has settled with Zurich for an undisclosed amount.
Takeaway: The closely watched legal battle has implications for future insurance coverage of "damages caused by network intrusions supported or organized by nation states," and whether an act of war in cyberspace could invalidate an insurance claim, according to The Register.
A similar case played out when Merck sued ACE American Insurance Company for NotPetya related damage coverage. A New Jersey Superior Court found in favor of the pharmaceutical and ordered ACE to pay Merck $1.4 billion.
Vonage Settles FTC Suit for $100 Million
The Case: The Federal Trade Commission filed a complaint against communications company Vonage in the U.S. District Court of New Jersey, claiming that it "failed to give customers an easy way to cancel their internet-based telephone services and charged them excessive fees," according to NJBIZ.
The FTC called out "dark patterns" in Vonage's cancellation procedures that involved "circuitous and redundant procedural requirements."
Scorecard: Vonage will pay $100 million to resolve the FTC lawsuit.
Takeaway: Vonage, which settled the suit the same day it was filed, is now tasked with making "its cancellation process simple and transparent," according to NJBIZ. The FTC said that the $100 million settlement will be distributed to customers in the form of refunds.
In 2009, Vonage reached a $3 million settlement of a similar complaint brought by attorneys general in 32 states. Earlier this year, Vonage was acquired by Ericsson. &
Jared Shelly is a journalist based in Philadelphia. He can be reached at
[email protected]