Legal Roundup: Amazon Misled Prime Members, Newspaper Chain Sues Google and More
The latest legal filings and cases that are likely to impact the insurance industry today.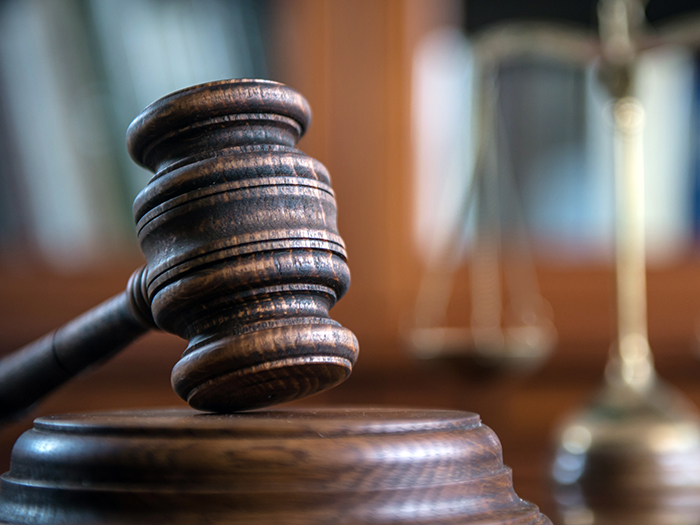 FTC: Amazon Misled Millions into Prime
The Case: An extensively redacted lawsuit filed by the Federal Trade Commission in Washington state federal court posits that Amazon tricked millions into subscribing to Amazon Prime "through manipulative tactics known as 'dark patterns,' " according to Politico.
"Amazon knew it was signing up customers for Amazon Prime without proper consent, and that the company didn't address any concerns until it learned about the FTC's investigation."
The feds accuse Amazon of violating the FTC Act and the Restore Online Shoppers' Confidence Act.
The $139 per year Prime membership provides customers with free shipping, streaming services and more.
Scorecard: The case has recently been filed and hasn't yet reached a conclusion. Amazon said  signing up and canceling Prime membership is "clear and simple," and that it isn't in violation of the law.
Takeaway: The case underscores the importance of maintaining transparency in customer transactions and the potential dangers of ambiguous design interfaces.
Companies should be particularly cautious when it comes to subscription-based services, ensuring that customers are fully aware of the terms, including costs and procedures for cancelation. This complaint marks the FTC's third legal move against Amazon in a month.
Recently, "the company agreed to pay more than $30 million to settle a pair of privacy cases involving its Ring camera and Alexa for kids' products. The agency has several other ongoing investigations of the company, including a sprawling antitrust probe of its retail business and its acquisition of robot vacuum maker iRobot," according to Politico.
Gannett Accuses Google of Ad Monopoly
The Case: Gannett, America's largest newspaper chain and publisher of USA Today, has filed suit against Google in Manhattan federal court for monopolizing ad technology, according to Reuters.
Gannett alleges that Google's control over online ad tools coerces publishers into selling cheaper ad space, which results in massive monopoly profits for Google and significantly less revenue for publishers and Google's competitors.
Scorecard: The case has recently been filed and hasn't yet reached a conclusion.
Takeaway: The case underscores the increasing scrutiny on major tech companies and their control over various aspects of the digital economy, particularly the online advertising space.
It serves as a stark reminder for risk managers and the broader business community to be mindful of anti-trust regulations and the dangers of perceived monopolistic behavior.
The lawsuit adds to the mounting legal pressure on Alphabet, Google's parent company, which currently faces regulatory scrutiny on two continents, including similar lawsuits from the EU, the U.S. Department of Justice and 17 U.S. states.
"In 2022, Google generated $224.5 billion of advertising revenue, accounting for nearly 80% of Alphabet's overall revenue," according to Reuters.
Toy Story 3 Bear Goes to Supreme Court
The Case: Toy Story 3 may have been loved by fans and critics alike — but New Jersey toy creator Randice-Lisa Altschul had some serious issues with its use of one particular toy depicted in the film.
Altschul's Diece-Lisa Industries sued Disney in Los Angeles district court in 2012, claiming that Disney violated her trademark rights with the character Lots-o'-Huggin' Bear.
Altschul's stuffed bear had "sleeves that could simulate an animal's hug, and her company owns intellectual property rights for a wearable Lots of Hugs bear," according to Reuters.
The lower court ruled for Disney, citing First Amendment rights. Altschul took the case to the U.S. Supreme Court.
Scorecard: The U.S. Supreme Court overturned the lower court's decision, ruling that Disney must face Diece-Lisa's lawsuit. The case's outcome is yet to be determined.
Takeaway: This case brings the tension between trademark rights and freedom of speech into focus.
The Supreme Court's decision suggests a possible rethinking of how far First Amendment protections can extend in the realm of intellectual property, indicating that companies may not be as shielded as previously thought when using trademarks that potentially infringe on another's intellectual property.
The case underlines the importance for businesses to conduct thorough trademark checks and secure appropriate permissions when developing new products or characters, especially in industries such as entertainment, where characters might resemble existing intellectual property.
Bristol Myers Challenges USG Medicare Drug Pricing
The Case: Bristol Myers Squibb filed suit against the U.S. government in the U.S. District Court for the District of New Jersey, alleging that the Medicare drug price negotiation program, part of the Inflation Reduction Act, infringes on the First and Fifth Amendments of the U.S. Constitution.
The suit "argues that the price negotiation would force drugmakers to sell their medicines to Medicare at huge discounts, below market rates," according to Reuters.
Scorecard: The case has recently been filed and hasn't yet reached a conclusion.
Takeaway: The legal action by Bristol Myers, and the two prior lawsuits, underscore the pharmaceutical industry's concern over the potential ramifications of the new law.
This case signals the potential for further legal challenges to legislation aimed at reducing drug prices, and underscores the tension between government efforts to reduce healthcare costs and industry claims of constitutional infringement.
It also underlines the importance for companies in highly regulated industries, like pharmaceuticals, to maintain a vigilant legal strategy in order to navigate and respond to changes in the regulatory landscape. &
Jared Shelly is a journalist based in Philadelphia. He can be reached at
[email protected]
.