Legal Roundup: $3 Million Awarded in Tesla Discrimination Case, Pfizer/BioNTech COVID Vaccine Hit With Patent Suit and More
Pfizer/BioNTech was hit with a patent infringement suit by Arbutus Biopharma for its COVID vaccine.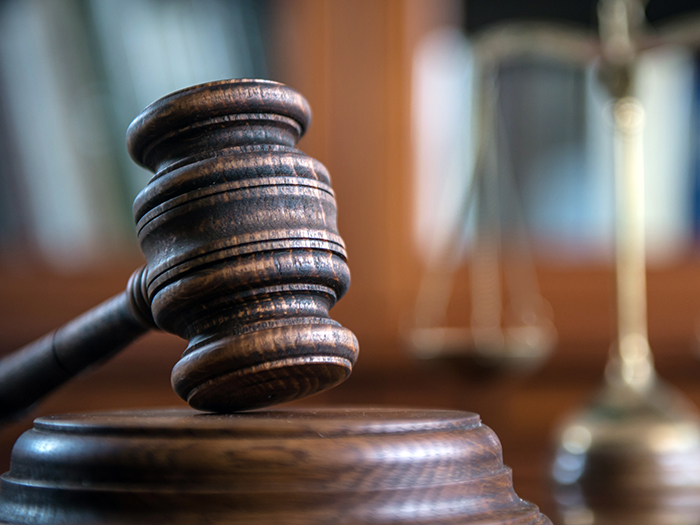 J&J's $8.9 Billion Talc Cancer Claim Settlement
The case: In an effort to end tens of thousands of lawsuits related to claims that Johnson & Johnson's baby powder causes cancer, the pharmaceutical company created the subsidiary LTL Management. An appeals court deemed the move a controversial " 'Texas two-step' bankruptcy maneuver, in which it sought to offload the talc liability onto a subsidiary that immediately filed for Chapter 11," according to Reuters.
In January 2023, the appeals court invalidated the bankruptcy attempt. LTL then filed for bankruptcy protection for a second time "​​with the intent to present a reorganization plan containing the proposed settlement to a judge" by May, Reuters reported.
Scorecard: J&J has announced that it will settle the cases for $8.9 billion over 25 years.
Takeaway: The news of the settlement came in the form of a SEC filing. According to J&J as reported on CNBC, "More than 60,000 claimants have committed to support the proposed resolution, which would require approval in bankruptcy court."
J&J has halted sales of its talc-based baby powder, despite saying that the claims were specious and lacking scientific merit. The New Jersey-based pharmaceutical company says it will take the bankruptcy matter to the Supreme Court, according to Reuters.
Jury Awards Over $3 Million in Tesla Discrimination Case
The case: Owen Diaz, a Black man, was a contract worker at Tesla starting in 2015. While on the job, he said coworkers "used racist epithets to denigrate him and other Black workers, made him feel physically unsafe at work, told him to 'go back to Africa' and left racist graffiti in the restrooms and a racist drawing in his workspace," according to CNBC.
Diaz filed suit in San Francisco federal court, and in 2021, a jury ordered the automaker to pay Diaz nearly $137 million. In retrial, Judge William H. Orrick reduced the award to $15 million, and Diaz filed another suit.
Scorecard: A San Francisco federal jury has awarded Diaz $3 million in punitive damages and $175,000 in non-economic damages, according to CNBC.
Takeaway: Since 2018, Tesla has been sued over 200 times by contractors, according to CNBC: "That number does not account for disputes that have gone straight to arbitration. As CNBC has previously reported, where it is legal to do so, Tesla has compelled employees to agree to mandatory arbitration."
NCAA Faces Student Athlete Antitrust Complaint
The case: A proposed class action against the NCAA brought by Chuba Hubbard and Keira McCarrell, two former student athletes, claims that "thousands of current and former student athletes were denied annual cash payments for academic achievement in violation of U.S. antitrust law," according to Reuters.
"The suit seeks to represent a class of 'thousands' of current and former student athletes who competed on a Division I team starting in April 2019, before the academic awards were permitted."
Scorecard: The case has recently been filed and has not reached a resolution.
Takeaway: As the highest level of U.S. college sports, Division I's football and basketball teams are big money makers, generating billions of dollars a year, according to the complaint.
"The lawsuit builds off a U.S. Supreme Court 9-0 ruling in 2021 that said it was illegal for the NCAA to have blocked schools from offering education-related benefits, including an award of up to $5,980 a year to student athletes. More than 50 schools have since started to offer those payments,"  Reuters reported.
Arbutus Challenges Pfizer/BioNTech COVID Vaccine Patent
The case: Arbutus Biopharma, based in Vancouver, has filed a patent infringement lawsuit in New Jersey district court against Pfizer and BioNTech "claiming their mRNA COVID-19 vaccines infringe five of Arbutus' patents," according to Reuters.
Arbutus alleges that Pfizer and BioNTech's mRNA vaccine uses lipid nanoparticle technology that infringes on Arbutus's patent related to the use of LNP for delivering RNA to cells.
Scorecard: The case has recently been filed and has not reached a resolution.
Takeaway: Arbutus is seeking unspecified damages and is asking the court to block Pfizer and BioNTech from continuing to sell their vaccine in the United States.
Pfizer and BioNTech aren't the only vaccine makers Arbutus has targeted. Last year, it sued Moderna in the Delaware federal court "claiming the latter's mRNA COVID-19 vaccine also infringes its patents," Reuters reported.
The outcome of this latest case could have far-reaching implications in the future development of mRNA-based therapies. &
Jared Shelly is a journalist based in Philadelphia. He can be reached at
[email protected]
.