Legal Roundup: 11,000 Gas Stations Sue Over Colonial Pipeline, Amazon Worker Pay for Security Screens and More
The latest court filings and cases that will have an impact on the risk management and insurance industry.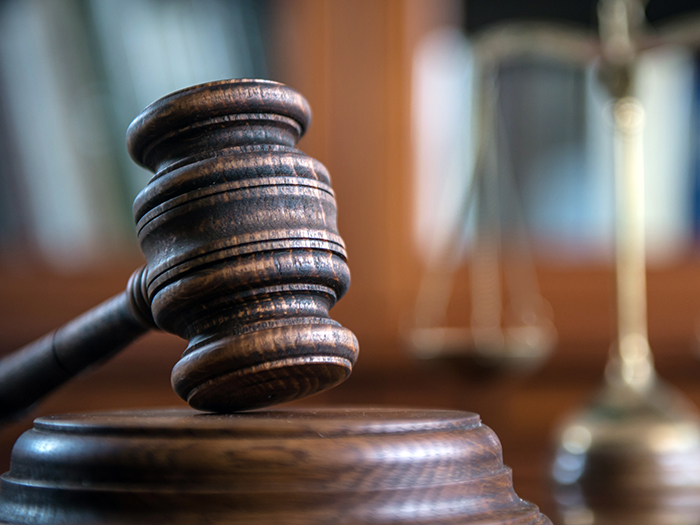 Amazon Must Pay Workers for Time in Security Screenings
The Case: Retail giant Amazon faced a class action lawsuit launched by warehouse workers who wanted pay for time spent awaiting and undergoing security checks. The case was heard before the Pennsylvania Supreme Court. According to the Philadelphia Inquirer, the "average employee incurred about 21 minutes of unpaid time a week."
The latest case follows an initial claim filed in the Common Pleas Court of Philadelphia in 2013. That suit was consolidated with claims in other states, as reported by the Inquirer. While a federal judge in Kentucky ruled in favor of Amazon, the primary claimants still "sought back pay under Pennsylvania law."
Scorecard: In a 5-2 decision, the Pennsylvania Supreme court ruled in favor of the workers, defining "'hours worked' as any time during which a worker is required to be on an employer's premises," as reported by Reuters.
Takeaway: To settle the years-long debate, Amazon and its partner, Integrity Staffing Solutions, have agreed to pay $13.5 million, according to Business Insider, which notes that "over 42,000 workers will split $8.67 million, and the attorneys will receive $4.5 million in fees."
This ruling could change employee compensation in Pennsylvania and beyond. The Inquirer writes, "Amazon now faces a similar suit in Philadelphia seeking unpaid wages for all of the company's current and former workers at Pennsylvania fulfillment centers."
BlueCruise vs. Super Cruise: Too Similar?
The Case: In the U.S. District Court for the Northern District of California, General Motors and subsidiary Cruise have filed a trademark infringement suit against Ford Motor Company, claiming that the name of its newly introduced hands-free highway driving system, BlueCruise, is too similar to GM's Super Cruise hands-free highway driving system.
According to The Hill, "GM and Cruise are asking for Ford to pay monetary damages related to the incident and for the manufacturer to stop using the BlueCruise name."
Scorecard: The case has recently been filed and has not reached a resolution.
Takeaway: GM's Super Cruise has been in use in Cadillacs since 2017, while Ford's system was rolled out in April 2021. The Hill writes, "According to the lawsuit, GM, Cruise and Ford 'engaged in protracted discussions' following Ford's announcement, 'but Ford insisted on moving forward with the 'BlueCruise' name despite Cruise's preexisting rights.'"
GM and Cruise had hoped to settle the matter out of court, but are going ahead with the suit to seek monetary damages from Ford, and for the carmaker to cease using the BlueCruise name. In an emailed statement to The Hill, Ford said that "Drivers for decades have understood what cruise control is, every automaker offers it, and 'cruise' is common shorthand for the capability."
Suit Against Colonial Pipeline Includes 11,000 Gas Stations
The Case: In a U.S. District Court in Georgia, a class action lawsuit brought by Wimington, N.C. convenience store EZ Mart 1 was filed against Colonial Pipeline to address shortages at gas stations across the eastern United States following a massive cyberattack.
A five-day long shutdown following the attack created fuel shortages at thousands of gas stations, according to the suit, which claims that over 11,000 service stations were affected. Consumers saw a "sharp increase" in gas prices, while convenience stores suffered a "sharp decrease" in sales.
EZ Mart et al claims that the "defendant disregarded the rights of Plaintiff and Class Members by intentionally, willfully, recklessly, or negligently failing to take and implement adequate and reasonable measures to ensure that the Pipeline's critical infrastructure was safeguarded."
Scorecard: The case has recently been filed and has not reached a resolution.
Takeaway: This is the second such class action suit filed in Georgia. Immediately after the cyberattack that occurred on May 7, 2021, plaintiffs in Dickerson v. CDCP Colonial Partners alleged a similar concern, that Colonial "failed to implement and maintain reasonable security measures, procedures, and practices appropriate to the nature and scope of [Defendants' business operations]," according to The National Law Review.
With a capacity of around 2.5 million barrels of gasoline per day, the Colonial Pipeline is considered a critical component of America's petroleum supply, transporting nearly half of the East Coast's fuel. &
Jared Shelly is a journalist based in Philadelphia. He can be reached at
[email protected]