Insurance Solutions for 4 Critical Business Challenges
It's time to think differently about insurance.
"Instead of thinking outside the box, get rid of the box."
-Deepak Chopra
As globalization and technological innovation continue at a relentless pace, businesses are faced with new and unexpected risks. Companies need to manage these exposures as well as ensure regulatory compliance on a global scale. All the while, heightened competition demands constant innovation and improvement while maintaining financial flexibility and maximizing shareholder returns. It's not easy.
Insurance is a vital tool that helps companies thrive in this difficult business world. And sophisticated practitioners of advanced risk management strategies understand that insurance can do much more than just cover traditional risks with a standard, annual policy.
At AIG, Global Risk Solutions (GRS) specializes in creating nontraditional solutions to unique risks and strives to be on the forefront of utilizing insurance in new ways. Whether it's a Global Fronting Program that meets a company's regulatory requirements for insurance, or a customized Alternative Solution that leverages innovative structures to insure complex or unusual risks, GRS utilizes a consultative approach to understand complicated challenges and structure programs tailored to the requirements.
The following case studies demonstrate how GRS designed insurance solutions to solve four pressing business problems.
1. State Lottery Worried "Lucky Numbers" Will Actually Hit
Some risks are truly unique. And while the risk may not have broad applicability, the approach used to address the challenge often provides insight into the ways that creative insurance solutions can apply to areas far afield from traditional insurable perils.
Example: In state lotteries, certain numbers get played much more often than others. When those "lucky numbers" are drawn as winners, there is the potential for a higher-than-average number of winning tickets.
Insurance Solution: To protect itself against such an outcome, one state lottery group sought catastrophe-like insurance coverage for the amount of the lottery's annual payout that exceeded a fixed percentage of its annual revenue. By utilizing data collected by the lottery over 20 years, GRS structured a program that protected the state lottery from the adverse cash outflow resulting from one of the popular number sets being drawn. The program's five-year term assured stable pricing and guaranteed capacity.
2. Prove It
Many risk professionals solely view insurance as a means for transferring risk, which limits their thinking of how insurance can address a wide variety of challenging issues. "This limitation is particularly relevant when risk transfer is not the motivation for the insurance purchase," said Scherzer. "For example, when the sole need for insurance is to provide evidence of insurance to meet a regulatory requirement, paying to transfer the risk to a third party may be an unnecessary expense."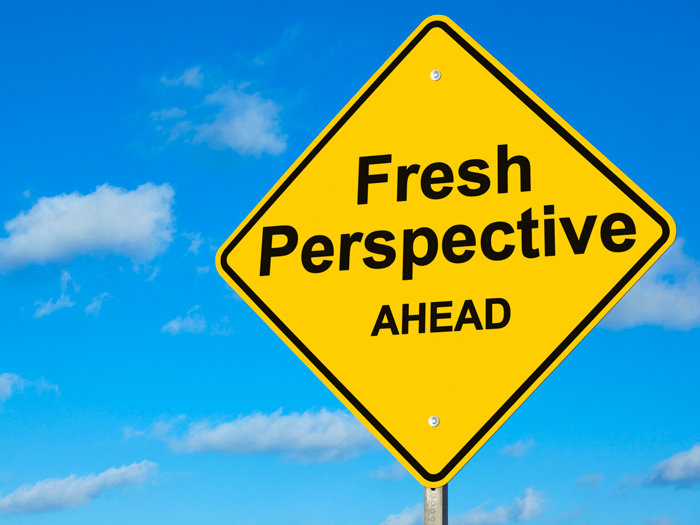 "We can't solve problems by using the same kind of thinking we used when we created them."
– Albert Einstein
Example: A food-and-beverage company was comfortable retaining risk rather than transferring it to a third party but faced a requirement for locally admitted policies. The company needed insurance coverage for a number of different lines of business to protect against risks that included strikes, loss of key suppliers, cyber risk, event cancellation, property catastrophe, credit risk and more.
Insurance Solution: GRS designed a multiline fronted program with a substantial limit where AIG companies fronted the insurance policies for the different lines of insurance, and the risk was reinsured back to the company's captive. This program enabled the company to satisfy the requirement for locally admitted policies, benefit from favorable loss experience and address different types of exposures, some of which were difficult to insure in the traditional insurance market.
3. Don't Let Risks Hold up a Merger
Negotiating a company's sale is always a complicated process, particularly in industries with long-tail risk exposures.
Example: A transportation company with three divisions — auto, bus and taxi — was being sold. The buyer estimated the transportation company's exposure to auto liability to be $10 million higher than the seller's estimate. In order to avoid reducing the sale price, the seller pursued an insurance solution to address the buyer's concern.
Insurance Solution: GRS designed a program providing retrospective excess auto liability coverage with $10 million limits funded by the seller. At the end of the seven-year policy term, any remaining money (plus interest) not paid out for claims, is returned to the seller. The structure enabled the seller to get his sale price and potentially benefit financially if the actual losses end up lower than the buyer expected.
4. Un-trap Your Cash
Businesses want to avoid posting collateral that will trap cash because a counterparty doesn't truly understand the risk created by certain activities. In many cases, it's better to replace a capital requirement with an insurance policy that will not reduce the company's liquidity position. The value to the customer may not be in the reduction of costs, but in freeing up lines of credit and releasing working capital for other applications.
Example: For its employer's liability risks, a manufacturing company's captive insurer maintained collateral in the form of letters of credit. The parent company wanted to reduce the amount of collateral letters of credit provided by its captive to the insurance companies that front for it.
Insurance Solution: GRS structured a buyout of the captive's underlying insurance policies, which eliminated the need for the company to post collateral to cover the risk.
The Takeaway
It's time to think differently about risk and insurance. The examples above show that the world is changing and businesses need insurance solutions that are adaptable, creative and meaningful for companies to thrive in this interconnected, globalized world.
AIG's GRS is more than a traditional insurance provider — it's a problem-solver with a wide array of resources to address risk. Learn more about GRS here.
This article was produced by the R&I Brand Studio, a unit of the advertising department of Risk & Insurance, in collaboration with AIG. The editorial staff of Risk & Insurance had no role in its preparation.
AIG is a leading international insurance organization serving customers in more than 80 countries and jurisdictions.