Court Decision Renders Side Agreements Unenforceable
A New York appellate judge ruled that workers' comp carriers with California policyholders must file any side agreements with the state insurance department.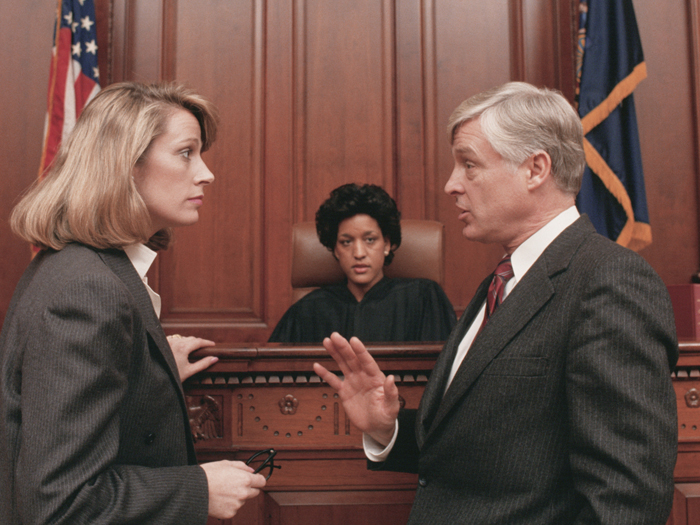 California employers scored a victory on Sept. 23 with a decision by a New York Appellate Court finding side agreements attached to workers' comp policies unenforceable unless properly filed on time with the state's Department of Insurance and Workers' Compensation Insurance Rating Bureau (WCIRB).
California law states that mandatory workers' comp policies must be submitted to the Department of Insurance. In 2011, the Department banned side agreements sent to insureds well after their policies had taken effect that were not properly filed with the insurance commissioner. Side agreements were deemed enforceable only when filed along with the policy at the time of issue.
"[Employers] had already hired the people and paid the premium and spent a large sum to start the workers' comp program," said Nick Roxborough, co-managing partner of Los Angeles-based Roxborough, Pomerance, Nye & Adreani, which specializes in representing employers in workers' compensation premium disputes. By the time employers received side agreements attached to their policies, "very few people read them, and even if you did there was nothing you could do about them."
In the case of Monarch Consulting Inc. v. National Union Fire Insurance Co. (a subsidiary of AIG), the court denied the insurer's petition to compel settlement of disputes through arbitration in its home state of New York, which it sought based on a side agreement clause. Given the insured's location in California, the mandate presented a significant logistical and financial hardship.
Appellate court Judge Karla Moskowitz wrote in her opinion, "in light of the strong policy under California law… the side agreements, along with arbitration clauses contained in them, are not enforceable because the insurer failed to file them with the WCIRB and the California Department of Insurance. Thus the petitions to compel arbitration are dismissed and the cross petitions to stay arbitration are granted."
Carriers have mandated arbitration as a method to control disputes over mishandled claims, forcing policyholders to travel to them to present their argument to a panel appointed by the carriers. Arbitration cases are also confidential and non-discoverable, making the process akin to a "secret society," Roxborough said. Prior to this decision, the mandates also allowed carriers to apply their own state's laws and regulations to the cases.
"You must not think your agreement is very fair if you don't want the [insurance] commissioner to know what you're charging."— Nick Roxborough, co-managing partner, Roxborough, Pomerance,
Nye & Adreani
"New York doesn't want California courts interpreting New York workers' comp policies. No state wants some other state applying different laws to their policies," he said.
According to Roxborough, side agreements by insurers arose in part to circumnavigate a decision in a 1999 California court of appeals case that found the State Compensation Insurance Fund (SCIF) guilty of "dishonest, deceptive, oppressive, fraudulent, unfair, and destructive conduct" by denying requests to review claims files.
The published court opinion bound carriers to keep a "covenant of good faith and fair dealing" with their policyholders. Side agreements, including arbitration clauses, allowed them to introduce terms and conditions favorable to them with little or no resistance.
In addition to mandatory arbitration clauses, side agreements also typically contain conditions for medical bill review, which Roxborough called "huge profit centers for insurance companies." In many cases, medical bill review only reduces bills down to the level of the state physician fee schedule, which doesn't generate significant savings for insureds. They can also add on extra fees for nurse case managers and other extra services.
The New York appellate court decision would render these components unenforceable as well.
"AIG is forced to appeal because this affects hundreds of thousands of side agreement deductible policies that they've written," Roxborough said. "There are carriers who have sued based on these agreements. If as a matter of law the agreement is unenforceable, the lawsuits go away."
"If you think your contract is fair, file it with the government," he said. "That's what the law requires. You must not think your agreement is very fair if you don't want the commissioner to know what you're charging. There's a reason they don't want to file."
Katie Dwyer is a freelance editor and writer based out of Philadelphia. She can be reached at
[email protected]