Willis Towers Watson Broker Sharon Hammer Recognized as a 2020 Manufacturing Power Broker
Sharon Hammer, Client Advocate, Willis Towers Watson
It has never been easy for E.D. Bullard Co. to secure coverage for its silica- and asbestos-related exposures, said Cathleen Lutzkanin, global risk manager for the safety-equipment manufacturer based in Kentucky.
But the company faced a potential lapse in coverage in fall 2019 after its insurance carrier pulled back from the risk, Lutzkanin said.
Bullard's broker, Sharon Hammer, came to the rescue with a range of options, putting the company's owners and board members at ease. And they were "really some good options," Lutzkanin added.
"I have no idea how she did it, but I am eternally grateful that she was able to do it," she said, praising Hammer's passion and diligence as well.
"I truly feel she cares. She's not just there to sell us a product. I think she'll beat every bush there is," said Lutzkanin.
She also appreciates Hammer's open-minded approach.
"She is a constant source of inspiration to me as far as her creative way of looking at the various situations that I have thrown at her," Lutzkanin said.
Collaboration is another of Hammer's strengths, Lutzkanin said.
"She's definitely a team player and so open to getting as many people as involved as she can. I think that's a huge asset."
2020 Manufacturing Power Broker Winners and Finalists
---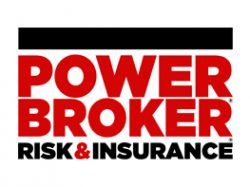 What is a Power Broker?
A Risk & Insurance Power Broker® is an individual who stands out among their peers for the exceptional client work they delivered over the past year. While brokers play many key roles in the insurance industry and risk profession, a Power Broker® award recognizes problem solving, customer service and industry knowledge.
Our goal is to broadly recognize and promote outstanding risk management and customer service among the brokerage community.
Who selects the winners?
Power Brokers are selected by risk managers based on the strength of the testimonials they provide to a team of 15 Risk & Insurance editors and writers.