Willis Towers Watson Broker Diana Hyde Recognized as a 2020 At Large Power Broker
Diana Hyde, Casualty Placement Specialist, Willis Towers Watson
A hardening umbrella/excess liability market was making it extremely difficult for one major real estate company to find coverage at renewal. Previously, Corporate Office Properties Trust had enjoyed broad coverage at competitive rates, but its lead carrier was now demanding a higher attachment point, pricing itself out of the lead umbrella business.
With past marketing efforts resulting in higher premium quotes and compromising coverage terms, Diana Hyde stepped in. She suggested marketing the primary layer with the strategy of garnering interest from lead umbrella markets and presented her client's exposures, underwriting results and loss experience to the market.
She was able to get competing primary and lead options from two alternate markets, convincing one of those markets to write a lead with a limit that was $25 million above the incumbent's primary program. Hyde reduced the premium on continued competitive coverage terms.
Daniel Rettig, director of operations at Corporate Office Properties Trust, said: "Diana got us a better premium than what we went into our renewal with, with coverage through all the tiers. That was all down to her knowledge of the market and the risk and being able to explain that effectively to the underwriters to get the best terms and price for us."
"Diana is involved in just about any transaction that may have an implication on the casualty insurance program, and she is very responsive to our needs," said another client.
2020 At Large Power Broker Winners and Finalists
---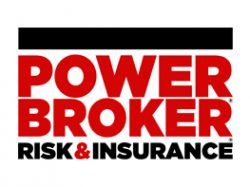 What is a Power Broker?
A Risk & Insurance Power Broker® is an individual who stands out among their peers for the exceptional client work they delivered over the past year. While brokers play many key roles in the insurance industry and risk profession, a Power Broker® award recognizes problem solving, customer service and industry knowledge.
Our goal is to broadly recognize and promote outstanding risk management and customer service among the brokerage community.
Who selects the winners?
Power Brokers are selected by risk managers based on the strength of the testimonials they provide to a team of 15 Risk & Insurance editors and writers.