Risk Strategies Broker Blair Wunderlich Recognized as a 2022 Fine Arts Power Broker
Blair Wunderlich, Account Executive, Risk Strategies
When it comes to being proactive about protecting fine art in areas prone to natural catastrophes, Blair Wunderlich is top-notch.
After 2020's historic hurricane season, Wunderlich prioritized reviewing disaster plans with her clients in hurricane-prone areas well before storm season began. She even consulted a building engineer to ensure that a museum directly on the Gulf of Mexico would be able to evacuate its art within 24 hours if a storm struck.
"She's very proactive," said Mattie Codling, director of collections, Walter Anderson Museum of Art.
"She was able to really look at where we would have some issues, being we're about three or four blocks away from the Gulf."
Beyond protecting traditional museums, Wunderlich also helped unique art exhibitions assess natural catastrophe risk. Prospect New Orleans hosts a biennial exhibit where sculptures are placed throughout the city. This year, the exhibition included several high-value items — including an abandoned Ferris wheel with just one gondola. 
Wunderlich worked with her client to provide step-by-step details for how the exhibits would be installed and monitored for security, allaying underwriters' fears and securing coverage.
Nick Stillman, director of Prospect, New Orleans, said, "[Blair] understands the specificities of contemporary art, and it's very rare to work with someone in a non-art field and not have to explain what our model is and why we're coming to her with such unconventional projects."
2022 Fine Arts Power Broker Winners and Finalists 
---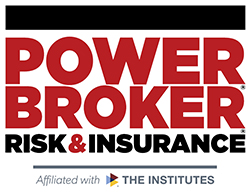 What is a Power Broker? 
A Risk & Insurance Power Broker® is an individual who stands out among their peers for the exceptional client work they delivered over the past year. While brokers play many key roles in the insurance industry and risk profession, a Power Broker® award recognizes problem solving, customer service and industry knowledge. 
Our goal is to broadly recognize and promote outstanding risk management and customer service among the brokerage community. 
Who selects the winners? 
Power Brokers are selected by risk managers based on the strength of the testimonials they provide to a team of 15 Risk & Insurance editors and writers.