Newfront Broker Shantelle Cabir Recognized as a 2023 Construction Power Broker
Shantelle Cabir, Principal, Senior Vice President, Newfront

It's obvious that workplace injuries are a bad thing. Less obvious sometimes is what can be done about them.
When Shantelle Cabir began working with Pacific Galvanizing, the company's below-average safety record was driving its premiums up. She swiftly initiated a risk management and claims advocacy program to analyze the root causes of injury — bringing in Newfront's dedicated risk managers to carry out training and inspection and closing out or reducing claim reserves.
Keeping the lines of communication open between adjusters, insured and injured workers, she reviewed all claims quarterly, seizing every opportunity for cost reduction. Nine months before renewal, Cabir projected what effect these changes would have, ensuring Pacific Galvanizing's ex-mod rate would be current as of the filing date and correctly reflected upon renewal.
The result: A greater safety culture, a 60% savings in premiums and a trending claims rate that has declined from eight per year to one or even zero.
"Shantelle came in with a deep understanding of the particular industry risks and needs of our business," said Geoff Branagh, Pacific Galvanizing's CEO. "She helped provide resources to us that allowed us to make significant improvements to our company's safety program and reduce our modification substantially … Our ex-mod has gone from being near 2 to near 0.5 within three years."
2023 Construction Power Broker Winners and Finalists
---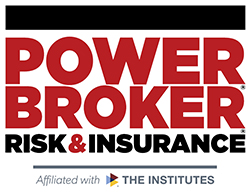 What is a Power Broker?
A Risk & Insurance Power Broker® is an individual who stands out among their peers for the exceptional client work they have delivered over the past year. While brokers play many key roles in the insurance industry and risk profession, a Power Broker® award recognizes problem solving, customer service and industry knowledge.
Our goal is to broadly recognize and promote outstanding risk management and customer service among the brokerage community.
Who selects the winners?
Power Brokers are selected by risk managers based on the strength of the testimonials they provide to a team of 15 Risk & Insurance editors and writers.