Marsh & McLennan Broker Amy Brutto Recognized as a 2020 At Large Power Broker
Amy Brutto, Principal & Client Executive, Marsh & McLennan Agency
People say lightning never strikes the same place twice. Hurricanes, however, surely do. This truth can be attested to by events firm Emerald, which, in 2017, had to partially cancel a large conference in Orlando due to Hurricane Irma.
In 2019, the company was forced to cancel the same event once again, this time courtesy of Dorian, another powerful hurricane. Luckily, in both cases, Emerald was able to count on Amy Brutto.
"Amy and team have delivered an extraordinary $20+ million in event cancellation claim payments to Emerald and its customers over the course of the past three years," said Philip Evans, CFO of Emerald. "In addition to the terrific claims result, Amy and team played a critical role in crafting custom solutions to help mitigate loss of goodwill from the cancellation, as well as the potential impact on future show attendance."
Brutto brokered a supplemental event cancellation policy that insured exhibitors for expenses incurred in connection with any weather-driven future losses.
"Given the experience with Hurricane Irma in 2017, this coverage gave many of our exhibitors the confidence to overcome some initial hesitation to return to the show in 2018," Evans said.
That is the kind of support that vindicated the decision taken by David Tearle, SVP and CFO at Geological Institute of America, to end a 25-year-old relationship with its previous brokers and unify the company's account with Brutto and her team back in 2017.
2020 At Large Power Broker Winners and Finalists
---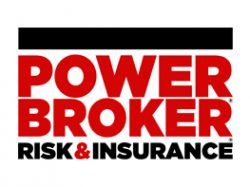 What is a Power Broker?
A Risk & Insurance Power Broker® is an individual who stands out among their peers for the exceptional client work they delivered over the past year. While brokers play many key roles in the insurance industry and risk profession, a Power Broker® award recognizes problem solving, customer service and industry knowledge.
Our goal is to broadly recognize and promote outstanding risk management and customer service among the brokerage community.
Who selects the winners?
Power Brokers are selected by risk managers based on the strength of the testimonials they provide to a team of 15 Risk & Insurance editors and writers.