Marsh Broker Sean Harrington Recognized as a 2020 Marine Power Broker
Sean Harrington, Vice President, Marsh 
Some brokers are simply too young to have lived through hard market renewals, but for Sean Harrington, age does not restrict him from delivering results for his clients.
"I have seen promising young brokers come and go, but none of them as complete a package as Mr. Harrington," said one marine risk manager.
"Sean became our account lead contact for marine and cargo insurance at my request in mid-2018. We are in a niche industry that is both seasonal and logistically intricate. In 2019, we landed a subcontract to help refurbish a military facility on an island."
The project included four of the clients' specialized vessels as well as the time charter of two third-party cargo ships.
"I worked with Sean and our operating staff for more than a year to review the subcontract language, specify the operations and investigate potential coverage gaps outside our regular insurance program," the risk manager noted.
Well before the project was on the water, Harrington was able to put full coverage in effect for less than 10% of that budgeted projection.
"Everyone at the company was extremely pleased," the client said.
Another client was having several large vessels significantly modified.
"Ultimately, we went with the yard's own builder's risk, but he was able to provide us with the guidance to make that decision prudently," said the client.
2020 Marine Power Broker Winners and Finalists
---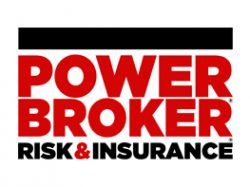 What is a Power Broker?
A Risk & Insurance Power Broker® is an individual who stands out among their peers for the exceptional client work they delivered over the past year. While brokers play many key roles in the insurance industry and risk profession, a Power Broker® award recognizes problem solving, customer service and industry knowledge.
Our goal is to broadly recognize and promote outstanding risk management and customer service among the brokerage community.
Who selects the winners?
Power Brokers are selected by risk managers based on the strength of the testimonials they provide to a team of 15 Risk & Insurance editors and writers.