Marsh Broker Matthew Yoder Recognized as a 2020 Retail Power Broker
Matthew Yoder, Senior Vice President, Marsh
Analytics are one thing and they are important. But what about those soft skills, the traits that build trust in people and cement business relationships?
Marsh's Matthew Yoder has them by the bucketful, according to his clients.
"Matt is very personable. He is a lovely person to work with," said Vicki Telford, the director of global risk management for Hanesbrands.
With the D&O markets hardening, Yoder was instrumental in helping Telford communicate the news about changing markets in a transparent way to her company's CFO.
When it came time to do dinner with representatives from her lead insurance markets, Yoder hosted a catered event at his condo in Chicago. "Not only was it a delightful occasion, but it gave us the opportunity to have one-on-one conversations," Telford said.
Stephen Harwell, a vice president of corporate operations for Francesca's, said Yoder helped him navigate a very tricky situation. "We had an extremely challenging D&O renewal."
The rub? Part one was that the board was accustomed to a very comfy depth of coverage.
Part of it was selling the company's board on the idea of providing them less D&O coverage, not more.
The trick was showing the board benchmarking stats showing where their desired level of D&O coverage stacked up against their peers.
Once the coverage was right-sized in the mind's-eye of the board, there was still the task of binding it. Yoder delivered a program that Harwell described as the "best possible" outcome in a market that is very difficult.
2020 Retail Power Broker Winners and Finalists
---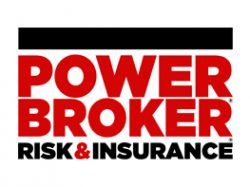 What is a Power Broker?
A Risk & Insurance Power Broker® is an individual who stands out among their peers for the exceptional client work they delivered over the past year. While brokers play many key roles in the insurance industry and risk profession, a Power Broker® award recognizes problem solving, customer service and industry knowledge.
Our goal is to broadly recognize and promote outstanding risk management and customer service among the brokerage community.
Who selects the winners?
Power Brokers are selected by risk managers based on the strength of the testimonials they provide to a team of 15 Risk & Insurance editors and writers.