Marsh Broker Matthew Kern Recognized as a 2022 Environmental Power Broker
Matthew Kern, Senior Vice President Marsh
Matthew Kern's grasp of pollution coverage proved to be the difference in getting a deal done for a private equity firm. 
The firm was buying an equipment manufacturer operating in a plant dating back to the 19th century — and carrying risks of past pollution. In fact, past occupants included a carpet maker, raising the specter of PFAS, a class of so-called forever chemicals that have been drawing regulatory scrutiny.
"It was a real roadblock for us as a buyer, because we couldn't knowingly step into a situation where we had some large unknown environmental issues," said the co-founder of the private equity firm. "That created an impasse in doing this transaction."
Over months of work, Kern crafted an insurance policy tailored to the circumstances. It omitted troublesome exclusions and provided an adequate amount of coverage should any surprises come to light, the co-founder said. 
"We don't have a lot of experience in specialty environmental insurance like this, but it is our sense that Matthew Kern is really one of the experts," he added. "There were some really, from our standpoint, really complicated issues."
Kern, though, has a way of simplifying things, said the risk manager for another client. "Matt is a person who really takes the time to ensure everybody understands what the coverage is, why they're securing that coverage, what the policy does or does not provide coverage for," the risk manager said.
"His reliability and approachability really set him apart."
2022 Environmental Power Broker Winners and Finalists 
---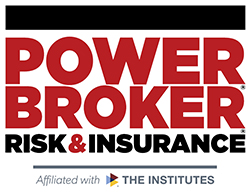 What is a Power Broker? 
A Risk & Insurance Power Broker® is an individual who stands out among their peers for the exceptional client work they delivered over the past year. While brokers play many key roles in the insurance industry and risk profession, a Power Broker® award recognizes problem solving, customer service and industry knowledge. 
Our goal is to broadly recognize and promote outstanding risk management and customer service among the brokerage community. 
Who selects the winners? 
Power Brokers are selected by risk managers based on the strength of the testimonials they provide to a team of 15 Risk & Insurance editors and writers.