Marsh Broker Kimberly Mann Recognized as a 2022 Environmental Power Broker
Kimberly Mann, Senior Vice President, Marsh
When time is tight, clients know they can count on Kimberly Mann. 
Based in West Chester, Penn., Weston Solutions is a specialty construction company active in the emergency response business. When Weston is pursuing a new contract, one of its first calls goes to Mann, said Steve Blarr, the company's general counsel and director of enterprise risk management.
"Kim has stepped into the position of almost being like a Weston employee," Blarr said. "When I have questions or issues during the year, she's right there." 
And she has managed to keep the company's premiums under control, Blarr said, noting that environmental coverage is among the biggest items on Weston's insurance budget. "Small moves in the percentage up and down make a big difference."
For The Chemours Company, Mann put together options for pollution coverage under an incredibly tight time frame, said Bud Morris, corporate risk manager for the company. 
"Considering the market, considering what we were asking for, we thought it was an excellent outcome," said Morris, who attributed the result to Mann's creativity. "She's always thinking outside the box about how we can use these policies."
For another client, it's Mann's persistence that stands out. On one deal, Mann secured coverage that markets were not initially going to provide, said a lawyer who works with her. 
"Kim just worked it until they did, which was really important," the lawyer said. "She did it on her own. I thought the market was out."
2022 Environmental Power Broker Winners and Finalists 
---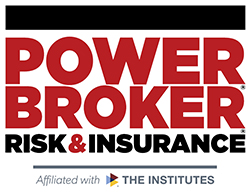 What is a Power Broker? 
A Risk & Insurance Power Broker® is an individual who stands out among their peers for the exceptional client work they delivered over the past year. While brokers play many key roles in the insurance industry and risk profession, a Power Broker® award recognizes problem solving, customer service and industry knowledge. 
Our goal is to broadly recognize and promote outstanding risk management and customer service among the brokerage community. 
Who selects the winners? 
Power Brokers are selected by risk managers based on the strength of the testimonials they provide to a team of 15 Risk & Insurance editors and writers.