Marsh Broker Juan Ramirez Recognized as a 2020 Retail Power Broker
Juan Ramirez, Senior Vice President, Marsh
For a retail client undergoing a merger, Marsh's Juan Ramirez hit it out of the park.
The company had purchased a competitor and needed to combine the insurance programs.
And did we mention that the veteran in charge of the risk management department left the company, leaving two professionals with less experience to pick up the slack?
"We were all about synergies for these companies," the client said. That idea being to combine coverages, keep the same amount of coverage and hopefully save a little bit of money.
"We were able to come in flat, which was a win based on what was going on in the markets," said the client.
The client was well-versed enough in casualty, but it was really in the touchy area of stock throughput where Ramirez saved the day.
"He stands out in a number of ways," said another client.
"I would describe him as an excellent listener and a very strong communicator. He understands our business well and he provides exemplary service. He goes above and beyond what the typical broker does."
That includes staying engaged with the client, not just at renewal but throughout the year.
"The knowledge that I do have, I have accumulated from working with talented risk managers," Ramirez said in his Power Broker® application.
"The key for me has been to recognize my limitations, and this motivates me to learn more and deepen my expertise in the field."
2020 Retail Power Broker Winners and Finalists
---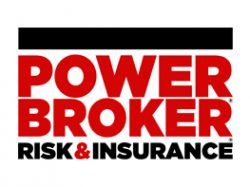 What is a Power Broker?
A Risk & Insurance Power Broker® is an individual who stands out among their peers for the exceptional client work they delivered over the past year. While brokers play many key roles in the insurance industry and risk profession, a Power Broker® award recognizes problem solving, customer service and industry knowledge.
Our goal is to broadly recognize and promote outstanding risk management and customer service among the brokerage community.
Who selects the winners?
Power Brokers are selected by risk managers based on the strength of the testimonials they provide to a team of 15 Risk & Insurance editors and writers.