Marsh Broker Jim Vetter Recognized as a 2023 Environmental Power Broker
Jim Vetter, Managing Director, Marsh
This marks Jim Vetter's fourth consecutive Power Broker — and rightfully so. Vetter isn't afraid to take on some of the most complex M&A and brownfield development challenges his firm faces.
One example is getting coverage for sites with a history of PFAS. Environmental covers may be required for a land deal to close, but insurers can be leery of these forever chemicals and depend on PFAS exclusions. For Vetter, a successful signing lies in putting the risks into perspective.
"Jim is incredibly creative in framing environmental issues for insurance carriers in a way that helps them see the big picture from a risk standpoint and gets them comfortable with extending coverage," said Michael Saretsky, partner at law firm Kirkland and Ellis.
Unknown risks can be another sticking point. Many otherwise copacetic properties have witnessed a century of heavy industry, and meaningful hazardous materials regulations have only been in place for less than 50 years, so the odds that soil and water bear the effects of long-ago spills increase with age. Some property owners, fearing a thorough evaluation could cause a sale to fall through, are reluctant to go beyond an ASTM Phase I study; insurers, in turn, are more reluctant to cover them.
For one such client, Vetter traded off freedom of action in favor of coverage for potential contaminants uncovered during excavation. Although the seller had previously taken their property to market and received zero offers, with Vetter's help, they obtained the necessary coverage, and a sale was completed.
2023 Environmental Power Broker Winners and Finalists
---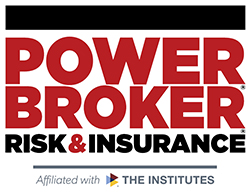 What is a Power Broker?
A Risk & Insurance Power Broker® is an individual who stands out among their peers for the exceptional client work they have delivered over the past year. While brokers play many key roles in the insurance industry and risk profession, a Power Broker® award recognizes problem solving, customer service and industry knowledge.
Our goal is to broadly recognize and promote outstanding risk management and customer service among the brokerage community.
Who selects the winners?
Power Brokers are selected by risk managers based on the strength of the testimonials they provide to a team of 15 Risk & Insurance editors and writers.