Marsh Broker Cameron Berrington Recognized as a 2023 Marine Power Broker
Cameron Berrington, Senior Vice President, Marsh
One of Cameron Berrington's client companies quadrupled in size, including a major capital expansion. That involved new hulls built in Asia that had to be moved to North America by a specialized heavy-lift vessel.
"We had at least five different agents involved from the transport ship, heavy lift operator, yard and owner's engineers present in this mix," said the director of finance at the client company. "No single insurer wanted to take this. Cameron's response was 'this is my problem, I'll arrange everything, just tell me the facts.' No one in this company had any idea where to start or even the risk associated in project cargo."
Time was of the essence, because the heavy-lift ship couldn't be loaded until all coverage was in place. "We walked out of this at the 11th hour with complete protection on all phases of the deal," said the director. "All of the arrangements, and there were a lot, were done via Cam's coordination. He called me with updates, reassured me all would be fine, and then delivered a deal when it needed to happen. All the events occurred in sequence without a delay, and all parties walked out happy."
The difficult shipment for another client was liquid cargo. "In 2022, there was challenging pricing" for that specialized segment, said the insurance manager. "Cam was able to work on our behalf with insurers to achieve an excellent outcome, given the extreme cost of our unrefined product for our cargo policy. Cam has vast knowledge of the marine industry. His guidance and steady hand provide solid security."
2023 Marine Power Broker Winners and Finalists
---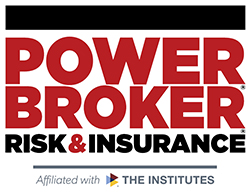 What is a Power Broker?
A Risk & Insurance Power Broker® is an individual who stands out among their peers for the exceptional client work they have delivered over the past year. While brokers play many key roles in the insurance industry and risk profession, a Power Broker® award recognizes problem solving, customer service and industry knowledge.
Our goal is to broadly recognize and promote outstanding risk management and customer service among the brokerage community.
Who selects the winners?
Power Brokers are selected by risk managers based on the strength of the testimonials they provide to a team of 15 Risk & Insurance editors and writers.