Lockton Broker Lori Jacinth Recognized as a 2023 Marine Power Broker
Lori Jacinth, Senior Vice President, Lockton
"As we were reviewing our options for this year's renewal, I brought up the idea of dropping the buydown coverage that we have been purchasing from Lloyd's for the past several years," said the general manager at one of Lori Jacinth's client firms.
"It helped us greatly the first year we got it, because we were hit by a hailstorm. But since then, we had spent quite a bit of money without any benefit. Lori strongly advised keeping the buydown coverage and talked us through different scenarios. We took her advice, even though it meant money out of our pockets.
"Just three weeks later, a hailstorm hit us," the general manager continued. "Medium-size hail and 60-mph winds caused significant damage. Thanks to Lori's push, the buydown saved us hundreds of thousands of dollars and quite a lot of heartache. We are thankful that we have the right coverages in place, and that would not have been the case without Lori."
The EVP of another client company noted that "while 2022 was a challenging year for companies throughout the U.S. due to COVID, world economic issues, supply-system challenges, and employees leaving the job market, Lockton's services did not deteriorate. Lori and her team were able to accomplish a renewal that met our budget needs, and their team stayed in place. They demonstrated they have strong relationships with underwriters throughout the world. Not only did they provide excellent service, but their in-depth knowledge of the maritime insurance markets is invaluable to our business also."
2023 Marine Power Broker Winners and Finalists
---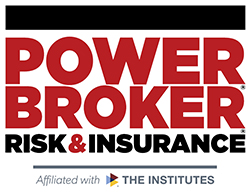 What is a Power Broker?
A Risk & Insurance Power Broker® is an individual who stands out among their peers for the exceptional client work they have delivered over the past year. While brokers play many key roles in the insurance industry and risk profession, a Power Broker® award recognizes problem solving, customer service and industry knowledge.
Our goal is to broadly recognize and promote outstanding risk management and customer service among the brokerage community.
Who selects the winners?
Power Brokers are selected by risk managers based on the strength of the testimonials they provide to a team of 15 Risk & Insurance editors and writers.