Insurance Office of America Broker Bo Shaw Recognized as a 2022 Real Estate Power Broker
Bo Shaw, Vice President, Insurance Office of America
Last year, when the insurance market, including the incumbent, snubbed a TTI Capital asset with a bad loss history director Ravi Thummalapenta saw broker Bo Shaw take on the challenge, and he campaigned for the carrier to reconsider.
"He's persuasive by nature," Thummalapenta said, "and he's a good problem solver." Returning to the carrier was a good strategy, and it paid off. The carrier renewed. "It took a lot to convince the carrier. Most brokers won't make that effort."
Community Management Associates also faced an uncertain renewal because of a lawsuit from a sexual assault on its premises. Other brokers were pessimistic about its prospects because of exclusions for this kind of issue.
"Bo explained to carriers that this was a fluke and that we're an upstanding community," said Nicole Dallape, property manager, Community Management Associate.
"He got us quality insurance at a lower premium. No other broker would take the time or have the tenacity to get us through it."
When Griff Dermoushegian discovered on a Friday afternoon that a crucial policy for a large industrial space under construction had lapsed nine months prior, he and his colleagues at Braden Fellman Group had a "freak-out" moment.
"Bo went the extra 100 miles that afternoon to get us temporary coverage through the next Tuesday," said Dermoushgian, chief operating officer.
2022 Real Estate Power Broker Winners and Finalists
---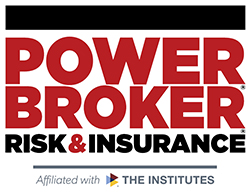 What is a Power Broker?
A Risk & Insurance Power Broker® is an individual who stands out among their peers for the exceptional client work they delivered over the past year. While brokers play many key roles in the insurance industry and risk profession, a Power Broker® award recognizes problem solving, customer service and industry knowledge.
Our goal is to broadly recognize and promote outstanding risk management and customer service among the brokerage community.
Who selects the winners?
Power Brokers are selected by risk managers based on the strength of the testimonials they provide to a team of 15 Risk & Insurance editors and writers.