HUB International Broker Michelle Abecasis Recognized as a 2020 Fine Arts Power Broker
Michelle Abecasis, Assistant Vice President, Fine Art & Specie Risks, HUB International
What makes visiting a museum so exciting is its capacity in storing priceless artifacts and pieces of art from across the globe under one roof. However, with each artwork and artifact comes its own set of risks and insurance requirements. A daunting task for some, but for Michelle Abecasis, it's no problem at all.
Take the Smithsonian Institution for example. This is a huge enterprise, spanning across the world, with pieces on display from centuries ago.
"There's a lot to address in a timely manner," said Erica Webber, senior risk analyst.
"Sometimes we have multiple parties pulling us in so many directions, trying to make sure their pieces or artifacts are properly insured."
Without fail, Abecasis "always gets the proper coverage, policies and procedures in place per each individual museum's and the Smithsonian's requests and requirements," said Webber.
"Michelle has a genuine interest in the art we display. She keeps our best interests in mind as we navigate the complex insurance realm," said another client, a director of art services. In the last year, the client had a large exhibition with pieces coming in from all over the world.
"Each piece had its own physical safety requirements, its own loan agreement, its own insurance needs. It was really important that we knocked it out of the park," the client said. "Michelle was extremely helpful. There were no gray areas with her. It was flawless."
2020 Fine Arts Power Broker Winners and Finalists
---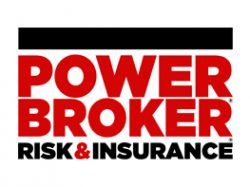 What is a Power Broker?
A Risk & Insurance Power Broker® is an individual who stands out among their peers for the exceptional client work they delivered over the past year. While brokers play many key roles in the insurance industry and risk profession, a Power Broker® award recognizes problem solving, customer service and industry knowledge.
Our goal is to broadly recognize and promote outstanding risk management and customer service among the brokerage community.
Who selects the winners?
Power Brokers are selected by risk managers based on the strength of the testimonials they provide to a team of 15 Risk & Insurance editors and writers.