HUB International Broker Greg Floyd Recognized as a 2023 Real Estate Power Broker
Greg Floyd, SVP, NW Habitational Practice Leader, HUB International
"There's nobody better than Greg Floyd in our industry right now," said Toni Hahn, director of operations at TRF Pacific Management Services LLC.
"I can basically bring any problem to him, and he's got a path to a solution mapped out."
And generally, at least one.
"I love it when he says, 'We probably have options here,' because when I talk to other folks, they're like, 'You have to do it; this is what we've got for you. We're presenting you this one thing.' "
This level of industry knowledge is essential to creating solutions for clients faced with complex challenges. But the best brokers are so good at their jobs they make you better at your job, and sharing that deep knowledge with clients in a way that is engaging and accessible is an important part of that.
"I moved here from Florida, where the insurance industry is completely different, and it was really difficult for me to even comprehend," said Melanie Ondruska, business association manager with CWD Group.
"Greg just scooped me up and was like, 'Come on, new girl, I'm going to teach you everything I know.' He's really just been instrumental in my success as a community manager in Seattle."
Hahn agrees. "He's putting in the time, he's putting in the effort. He is a huge part of my business partner support network," said Hahn. "And I would not be the shining service I am to our clients without Greg's help."
2023 Real Estate Power Broker Winners and Finalists
---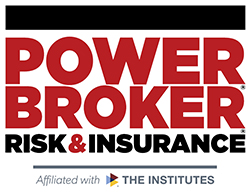 What is a Power Broker?
A Risk & Insurance Power Broker® is an individual who stands out among their peers for the exceptional client work they have delivered over the past year. While brokers play many key roles in the insurance industry and risk profession, a Power Broker® award recognizes problem solving, customer service and industry knowledge.
Our goal is to broadly recognize and promote outstanding risk management and customer service among the brokerage community.
Who selects the winners?
Power Brokers are selected by risk managers based on the strength of the testimonials they provide to a team of 15 Risk & Insurance editors and writers.