HUB International Broker Cameron Jones Recognized as a 2023 Education Power Broker
Cameron Jones, SVP/Education Practice Leader, HUB International
One of Cameron Jones' clients fell victim to a credit card sampling scheme that ultimately cost over a hundred thousand dollars in credit card fees.
"I worked on getting the charges reimbursed for over a year to no avail," said the client. But "when our cyber policy would not respond to the claim, Cameron engaged his in-house counsel to help me out."
Once Jones and his team understood the particulars of the case, they wrote letters to the attorneys general of several states, copying the credit card companies on each letter.
"I had my reimbursement within weeks of them sending the letters, and there were no associated costs for the work they did on my behalf," said the client.
Client Julie Barber, VP of operations, Liberty Christian School, praised Jones' proactive approach.
He checks in regularly, she said, and while she knows he has many clients, she "still feel[s] like we're his #1 priority. If I need him, I need him right then, and he's always reachable — that's reassuring to me."
Working for a private Christian school, Barber has to have secure international travel insurance at the ready when students are sent on mission trips. Jones takes it a step further.
"He will vet the destinations to see if they are safe for our students."
In this last year, Jones truly went to bat for Barber when the school's outsourced software company, which held documentations from the school, had a cyber breach.
"Cameron told me about the breach well before the software company reached out," said Barber. He also had legal analysis and the forensic team lined up well in advance.
2023 Education Power Broker Winners and Finalists 
---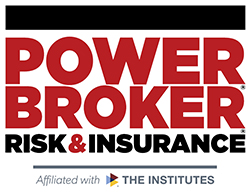 What is a Power Broker? 
A Risk & Insurance Power Broker® is an individual who stands out among their peers for the exceptional client work they have delivered over the past year. While brokers play many key roles in the insurance industry and risk profession, a Power Broker® award recognizes problem solving, customer service and industry knowledge. 
Our goal is to broadly recognize and promote outstanding risk management and customer service among the brokerage community. 
Who selects the winners? 
Power Brokers are selected by risk managers based on the strength of the testimonials they provide to a team of 15 Risk & Insurance editors and writers.