Higginbotham Broker Paul Bassman Recognized as a 2022 Entertainment Power Broker
Paul Bassman, Managing Director, Higginbotham
Paul Bassman has a unique perspective on the entertainment industry. Prior to immersing himself in the insurance side of the business, he served as a manager to several successful artists, making him no stranger to the entertainment world.
"You need someone who's well-versed in the live event space to be able to navigate [certain] situations," said Timothy Epstein, partner at Duggan Bertsch. This long-standing career in live music and events has given Bassman the ability to see risks before they come into fruition.
It was this type of thinking that, for some of Bassman's clients, saved their businesses.
After the Zika virus outbreak in 2015 and 2016, Bassman began to include communicable disease coverage for his clients' event and tour cancelation policies. Because of this, some of Bassman's clients were able to receive payment on their COVID-induced cancelation claims at a time where not every venue or event was as lucky.
"He just felt that for a small investment, it was worth having that extra protection," said Sal Dimartino, head of touring for J&R Adventures.
"Because of that, [J&R Adventures] was able to collect in full from our [canceled] 2020 shows, without question."
One client, a live event venue, credits Bassman's knowledge and attention to potential risk as to why they were able to make it through COVID shutdowns.
"By virtue of him being thoughtful enough to [secure] communicable disease coverage, it helped save our business during COVID," said Johnny So, partner, White Oak Music Hall.
2022 Entertainment Power Broker Winners and Finalists
---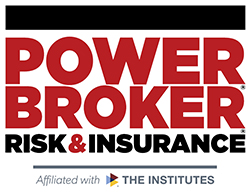 What is a Power Broker?
A Risk & Insurance Power Broker® is an individual who stands out among their peers for the exceptional client work they delivered over the past year. While brokers play many key roles in the insurance industry and risk profession, a Power Broker® award recognizes problem solving, customer service and industry knowledge.
Our goal is to broadly recognize and promote outstanding risk management and customer service among the brokerage community.
Who selects the winners?
Power Brokers are selected by risk managers based on the strength of the testimonials they provide to a team of 15 Risk & Insurance editors and writers.