Gallagher Broker Michael McHugh Recognized as a 2020 Public Sector Power Broker
Michael McHugh, Area Senior Executive Vice President, Gallagher
Michael McHugh's grasp on legal costs has certainly benefited his clients. William Harkin, collective liability insurance cooperative chairman for the Wauconda School District #118, has 186 schools to monitor.
McHugh reviewed the co-op's legal expenses and showed Harkin how these costs were increasing year over year.
"These weren't expenses paid out to close claims," said Harkin, "but the cost of running our attorney panel." Harkin's team agreed it was time to reboot the panel. Anyone interested could apply, and the members already on the panel would need to reapply. A total of 16 law firms submitted applications, which McHugh helped process.
"Now we have a strong panel with the knowledge they need to handle the new legal trends. It's better structured than it has been in the past," said Harkin.
"Michael put himself out there for us — the innovation of the process to get a better program will assist us as we go out to market, because it shows we're watching our expenses and looking for solutions."
"He understands how important it is to communicate. He fights to ethically represent clients at all times," added Richard Pevner, SVP of Summit Risk. Pevner's school board determined that its legal fees were getting too high, so McHugh helped this state-wide pool program and delivered excellent legal representation at far less an expense to the insured.
A third client said it was facing double digits going into its loss fund, but by narrowing down who could review/look at its legal issues, it had flat increases.
"That was all Michael's thinking, his creativity," said the client.
2020 Public Sector Power Broker Winners and Finalists
---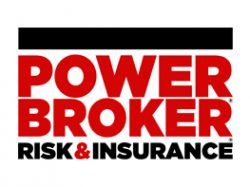 What is a Power Broker?
A Risk & Insurance Power Broker® is an individual who stands out among their peers for the exceptional client work they delivered over the past year. While brokers play many key roles in the insurance industry and risk profession, a Power Broker® award recognizes problem solving, customer service and industry knowledge.
Our goal is to broadly recognize and promote outstanding risk management and customer service among the brokerage community.
Who selects the winners?
Power Brokers are selected by risk managers based on the strength of the testimonials they provide to a team of 15 Risk & Insurance editors and writers.