Gallagher Broker Kate Jones Recognized as a 2023 Employee Benefits Power Broker
Kate Jones, Area Vice President, Gallagher
A mid-sized manufacturing firm had a turnover problem. Employees were leaving to work for its competitors, and the firm determined it had a communications problem.
The company has employees spread across facilities in three southern states while HR is located in New York. With employees speaking several different languages and a decentralized population, the firm had difficulty enrolling employees in its benefits program.
Kate Jones started with a deep-dive review of the company's culture. She found many employees didn't have access to a smartphone or computer, which limited their benefits research and enrollment options, along with the language barriers.
The company hadn't been able to communicate its benefits package clearly and employees didn't know what was available to them, contributing to the high turnover.
Jones crafted a solution involving a game-changing communication campaign designed to reach this specific employee population. In true boots-on-the-ground fashion, she connected with employees through text, videos, voicemails and one-on-one meetings with bilingual consultants.
For the first time, employees truly understood their benefits options and how to best utilize them to care for themselves and their families. This resulted in employees saving an average of 15% on their benefits by moving to a new group plan that also afforded more coverage with fewer restrictions.
Jones worked closely with another client this year who went through a downsizing.
2023 Employee Benefits Power Broker Winners and Finalists 
---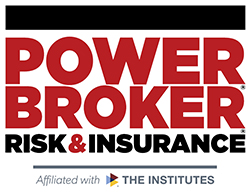 What is a Power Broker? 
A Risk & Insurance Power Broker® is an individual who stands out among their peers for the exceptional client work they have delivered over the past year. While brokers play many key roles in the insurance industry and risk profession, a Power Broker® award recognizes problem solving, customer service and industry knowledge. 
Our goal is to broadly recognize and promote outstanding risk management and customer service among the brokerage community. 
Who selects the winners? 
Power Brokers are selected by risk managers based on the strength of the testimonials they provide to a team of 15 Risk & Insurance editors and writers.