Gallagher Broker John Chino Recognized as a 2023 Public Sector Power Broker
John Chino, Area Senior Vice President
John Chino is somewhat of a legend in the public sector. When his name is mentioned, clients almost swoon over his track record.
Take Taylor Horst, risk management director, New Mexico Counties, who relied on Chino's expertise to help form and launch the counties' captive, operational Jan. 1, 2022.
"Our team didn't know how to set that up, let alone run it. John worked with us and the captive management group … He walked us through the feasibility study."
Ethical. Reliable. Forthcoming. All words Thuy Wong, president & CEO, CharterSAFE, used to describe Chino.
She praised his attentiveness coming out of the pandemic. Many of the previous safety partners Wong's school system worked with shut down or shifted due to pandemic constraints. It was paramount to ensure CharterSAFE was working with quality venders. Chino and his team conducted site assessments and loss control.
Another client, Matt Hansen, director, risk management division, City & County of San Francisco, added, "John, without fail, has always found us creative solutions despite needing to work within inherent public sector challenges we often throw his way. And that really is his gift."
In one such instance, Chino helped secure property coverage for the Port of San Francisco. Hansen noted the Port had a unique need: As a facility that isn't quite all-marine or all-land, it needed a property policy with a focus on both. Chino guided the Port toward creating its own standalone program.
But he didn't stop there. He set up in-person meetings with underwriters and the Port to show exactly what was needed.
2023 Public Sector Power Broker Winners and Finalists 
---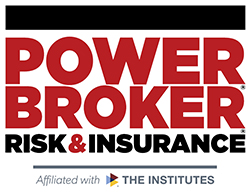 What is a Power Broker? 
A Risk & Insurance Power Broker® is an individual who stands out among their peers for the exceptional client work they have delivered over the past year. While brokers play many key roles in the insurance industry and risk profession, a Power Broker® award recognizes problem solving, customer service and industry knowledge. 
Our goal is to broadly recognize and promote outstanding risk management and customer service among the brokerage community. 
Who selects the winners? 
Power Brokers are selected by risk managers based on the strength of the testimonials they provide to a team of 15 Risk & Insurance editors and writers.