Gallagher Broker Ian Ackerman Recognized as a 2023 Nonprofit Power Broker
Ian Ackerman, Area Vice President, Gallagher
Nonprofit organizations can find themselves in precarious situations, in both expected and unexpected scenarios. But in both cases, clients of Ian Ackerman know he's got their back.
Said by one client to have a "finger on the pulse of the industry," Ackerman received endless praise from clients when it came to both meeting, and exceeding, their expectations.
In one instance, New Jersey Eastern Star Home Inc. experienced an influx of staff turnover, which led to a restructuring of the organization.
During this transition, renewals were expected to be difficult. Ackerman and his team were proactive by beginning to navigate the renewal process 30 days prior.
"There was an opportunity to save money and increase the level of service to the organization," said Dawn Giakas, administrator for the organization. And save money, it did. Ackerman was able to negotiate renewal that left the organization with stronger terms as well as additional services that allowed Giakas and her team to focus on the communities they serve. And for a nonprofit organization, that is crucial.
Ackerman's connections within the industry also prove to be of great benefit to his clients. But perhaps what makes him so top-notch is his ability to teeter between the worlds of nonprofit organizations and commercial insurance brokering.
"He has the heart for the nonprofit work and the head for the business aspect," said Mary Rafferty, executive director of Community Resources Staten Island, Inc.
2023 Nonprofit Power Broker Winners
---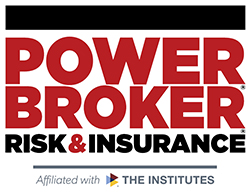 What is a Power Broker?
A Risk & Insurance Power Broker® is an individual who stands out among their peers for the exceptional client work they have delivered over the past year. While brokers play many key roles in the insurance industry and risk profession, a Power Broker® award recognizes problem solving, customer service and industry knowledge.
Our goal is to broadly recognize and promote outstanding risk management and customer service among the brokerage community.
Who selects the winners?
Power Brokers are selected by risk managers based on the strength of the testimonials they provide to a team of 15 Risk & Insurance editors and writers.