EPIC Insurance Broker Tony Sandfrey Recognized as a 2020 Environmental Power Broker
Tony Sandfrey, Environmental Practice Leader, EPIC Insurance Brokers & Consultants
In the past, some of Tony Sandfrey's clients have dealt with brokers who show up at renewal and then disappear for a year.
But they don't get that with Sandfrey. He's proactive, they say, helping them improve the policies that are already in place.
For a client with a three-year environmental liability policy, Sandfrey helped it improve the coverage it had before the policy ended. When it came time for renewal, he "completely restructured the program."
During the renewal he was able to increase the limits and get it a premium reduction. Additionally, he worked with an attorney to improve the policy language so that his client could be sure it would be covered in the event of a pollution release.
"Tony was able to really tighten up the language in the policy to make sure we didn't have any issues," the client said.
Navigating renewals isn't Sandfrey's only skill, however. He's a valuable asset for his clients when claims arise. For instance, a client with a 10-year policy had an issue with a claim when they found out their policy had differing deductibles listed in different places.
Sandfrey worked with the underwriters of the policy to find an outcome that worked for everyone.
"It's really amazing what he knows," another client said. "When he's on the phone talking about a claim it's just on a whole different level. It makes it easy for me as a client, because I know he can translate it so I understand."
2020 Environmental Power Broker Winners and Finalists
---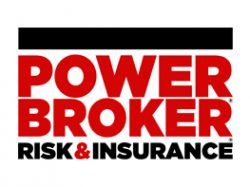 What is a Power Broker?
A Risk & Insurance Power Broker® is an individual who stands out among their peers for the exceptional client work they delivered over the past year. While brokers play many key roles in the insurance industry and risk profession, a Power Broker® award recognizes problem solving, customer service and industry knowledge.
Our goal is to broadly recognize and promote outstanding risk management and customer service among the brokerage community.
Who selects the winners?
Power Brokers are selected by risk managers based on the strength of the testimonials they provide to a team of 15 Risk & Insurance editors and writers.