Conner Strong & Buckelew Broker Tim Gosnear Recognized as a 2023 Pharmaceuticals Power Broker
Tim Gosnear, Executive Partner, National Accounts, Conner Strong & Buckelew
The transactions Tim Gosnear helped his pharmaceutical and biotechnology clients navigate over the past year were complex and required strategic, timely management.
Gosnear leveraged his 30-plus years of experience in the life science space to proactively advise them as they embarked on commercializing products and setting up complex supply chains. His expertise in global clinical fronting programs helped many companies move from traditional insurance to managed front solutions.
Gosnear's team rolled up their sleeves and did anything they could to provide expert support on sensitive claims matters — and fast. One client shared how they could count on receiving contract mark-ups and feedback as well as certificates and auto ID cards, which are highly time sensitive, within one hour.
Described in his nomination as being "hyper-responsive," Gosnear leads his team with the expectation that, "a client should never have to follow up with us." For him, delivering prompt responses to questions, contract reviews, insurance outputs, or any other inquiry is meaningful and the hallmark of excellent client service.
Applying this philosophy adds significant value to his clients' operations. One executive director of insurance and risk management for a pharmaceutical brand struggles to fully express how much they appreciate Gosnear and his team's response times, expertise and accuracy. Simply put, they said, Gosnear is a "real differentiator" among brokers.
2023 Pharmaceuticals Power Broker Winners and Finalists
---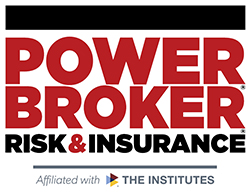 What is a Power Broker?
A Risk & Insurance Power Broker® is an individual who stands out among their peers for the exceptional client work they have delivered over the past year. While brokers play many key roles in the insurance industry and risk profession, a Power Broker® award recognizes problem solving, customer service and industry knowledge.
Our goal is to broadly recognize and promote outstanding risk management and customer service among the brokerage community.
Who selects the winners?
Power Brokers are selected by risk managers based on the strength of the testimonials they provide to a team of 15 Risk & Insurance editors and writers.