Captives.Insure Broker Nate Reznicek Recognized as a 2023 Captives Power Broker
Nate Reznicek, President & Principal Consultant, Captives.Insure
Convenience store operator Spinx Companies' captives were in a bad place. The previous structure was unfit for its purpose, and a degrading experience with its captive manager necessitated an immediate change.
Enter troubleshooter Nate Reznicek, who was brought in to completely redesign the migration of the firm's captives to a new captive manager, successfully guiding his client through the evaluation and selection process.
The new design has eliminated the potential risks related to the tax deductibility of insurance premiums paid to the captives, reduced the amount of liability retained by the insured and resulted in the client retaining approximately 65% of its property and casualty policies' gross written premiums.
"Nate has essentially guided us in restructuring our program and enabled us to reap the benefits of leveraging our captives," said Chuck Yates, risk manager, Spinx. "We anticipate that, as a result of doing this, it has saved us somewhere in excess of $500,000 annually."
Reznicek also extricated Royal Waste from an insolvent Cayman-domiciled captive insurance arrangement. The original transaction involved significant allegations of negligence and fraud by previous captive managers and consultants.
Reznicek brought the transaction through liquidation in Cayman, novating the assets and liabilities into a Delaware-domiciled insurance company. He also commuted existing fraudulent policies, resulting in more than $2 million in premiums being returned to his client, while the captive transaction enabled it to retain an additional $4 million in premiums for the current year.
2023 Captives Power Broker Winners and Finalists
---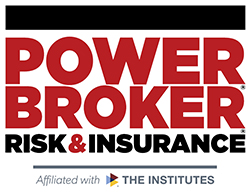 What is a Power Broker?
A Risk & Insurance Power Broker® is an individual who stands out among their peers for the exceptional client work they have delivered over the past year. While brokers play many key roles in the insurance industry and risk profession, a Power Broker® award recognizes problem solving, customer service and industry knowledge.
Our goal is to broadly recognize and promote outstanding risk management and customer service among the brokerage community.
Who selects the winners?
Power Brokers are selected by risk managers based on the strength of the testimonials they provide to a team of 15 Risk & Insurance editors and writers.