CAC Specialty Broker Susan Garrard Recognized as a 2023 Renewable Energy Power Broker
Susan Garrard, Executive Vice President, CAC Specialty
Susan Garrard tackles the complex solar energy space with aplomb, according to her clients.
"We purchased a solar-developer company this year that came with a large amount of sites at various stages of development. She was able to move those onto our existing policies for both corporate and project-level coverage. Separately, we purchased one of our first utility-scale solar sites [outside the continental U.S.] Susan was able to help us ensure we maintained the required insurance coverage in such a unique location."
What's more, "we previously had multiple renewals spread throughout the year, which was increasingly difficult to manage," said the COO.
"Susan has worked closely with the underwriters to align our renewal dates, making our operations much more manageable and allowing even more efficient scale."
Another client said, "Susan did a wonderful job on my property renewal this year. She managed to achieve a significant rate reduction compared to my program the prior year, and she secured a two-year term on that renewal that included further growth and loss-ratio premium discounts."
A third client said: "Susan and team helped us secure an extension of our policy to change the annual renewal date by six months, away from a particularly busy time for us. Both our property and liability provider agreed to the extension while holding the prior year's rates and premium, which was the first time in several years that our rates didn't increase."
2023 Renewable Energy Power Broker Winners and Finalists
---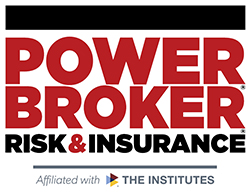 What is a Power Broker?
A Risk & Insurance Power Broker® is an individual who stands out among their peers for the exceptional client work they have delivered over the past year. While brokers play many key roles in the insurance industry and risk profession, a Power Broker® award recognizes problem solving, customer service and industry knowledge.
Our goal is to broadly recognize and promote outstanding risk management and customer service among the brokerage community.
Who selects the winners?
Power Brokers are selected by risk managers based on the strength of the testimonials they provide to a team of 15 Risk & Insurance editors and writers.