Aon/Huntington T. Block Broker Casey Wigglesworth Recognized as a 2022 Fine Arts Power Broker
Casey Wigglesworth, Assistant Vice President, Aon/Huntington T. Block 
"Casey gets the gold star," Washington and University of St. Louis' director of risk management and insurance Lynn Haigler said of Casey Wigglesworth's customer service. "When I email her with a question. I don't think I ever have to follow up."
Haigler took over after the university's risk manager of over 20 years retired. The previous risk manager was well versed in the fine arts policy coverage form. Haigler, on the other hand, came to the university from a different industry and faced a learning curve.
The university's art collection is spread across a sizable campus, with some pieces hanging in the campus museum and others decorating the walls in halls on campus or the chancellor's home.
Over the past year, Wigglesworth worked with Haigler to craft an endorsement to a policy to clarify the coverage. "We hadn't had to address it in the past, but she came up with a very, very good solution," Haigler said. 
A private collector client also praised Wigglesworth's gold star service. This client owns a number of rare books and historical documents that he regularly loans to art institutions so others can appreciate them. He's turned to Wigglesworth on multiple occasions to manage the insurance needs of the collection. 
"There's nothing better than having someone who makes your life easier, because they understand their industry and they understand the other parties involved," another client said.  
2022 Fine Arts Power Broker Winners and Finalists 
---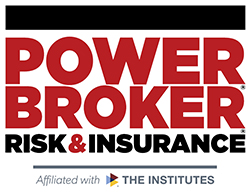 What is a Power Broker? 
A Risk & Insurance Power Broker® is an individual who stands out among their peers for the exceptional client work they delivered over the past year. While brokers play many key roles in the insurance industry and risk profession, a Power Broker® award recognizes problem solving, customer service and industry knowledge. 
Our goal is to broadly recognize and promote outstanding risk management and customer service among the brokerage community.